Shopping Cart
Your Cart is Empty
There was an error with PayPal
Click here to try again
Thank you for your business!
You should be receiving an order confirmation from Paypal shortly.
Exit Shopping Cart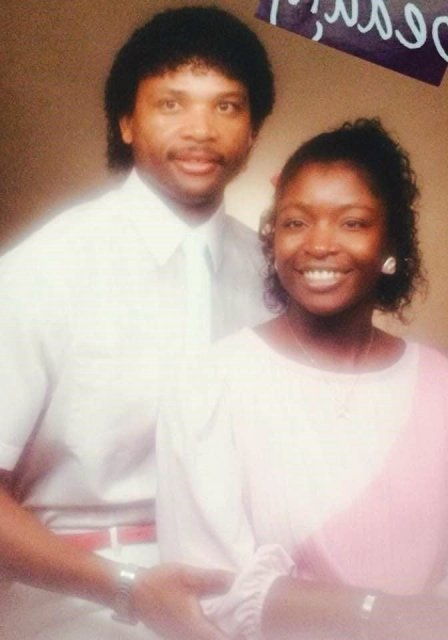 I watched the movie "Breakthrough" with friends. I saw so much of myself in this mother. However, it was my husband, Bishop Kenneth, that I was standing in faith for--against all the odds. We frequented hospitals every year from November 1989 to January 2015 when Ken decided--no more. Parts of the movie were so emotional (nothing new for me).  Since we saw so many more miracles before my husband passed, someday, I will write a sequel to my book, "Eyewitnessed, Believe What You Cannot See."  Somewhere in between that, I have to finish KaShanta's book, Ken's sequel to "Solomon"... Daddy was correct. I should have been born triplets. LOL!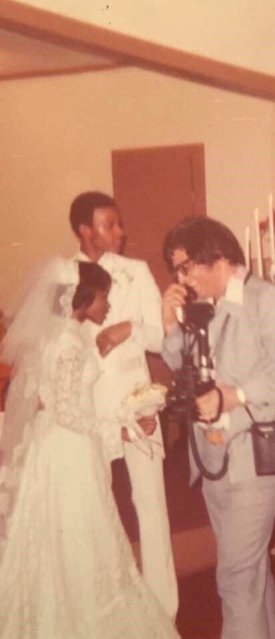 July 31st is our wedding anniversary. We would have been together for a total of forty-eight years. Our bond became so strong, we could complete each other's sentences and sometimes speak one another's mind. We even dreamed the same dreams sometimes and once at the same time. We went through hell and the floods.  Several times as Ken was dying (just like in this movie),  he would hear my voice and fight--always came back.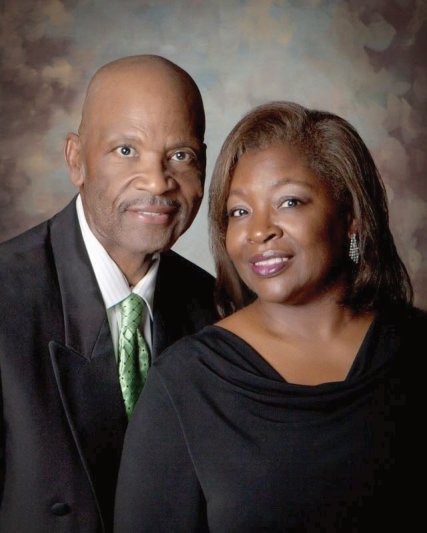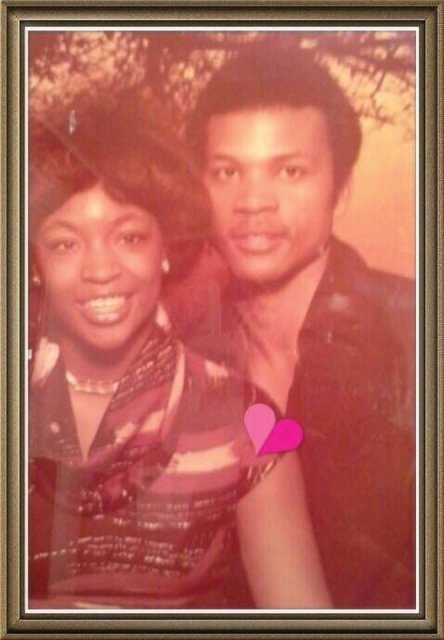 The Friday before his passing, he called our remaining three children and told them that he wanted me to go to Hollywood as scheduled and wanted them to support me. He understood all to well that God has a purpose for it, but he also knew I was hesitant about leaving him. I'm convinced that was another reason he wanted to be in the presence of the Lord so quickly. He was placed on hospice on a Friday and left earth the following Tuesday. He was funny during those days, told all of us what he wanted us to do at his service, etc. He instructed me to sing, 'Going Up Yonder'! It was my first time, but I did it. One day, I'm going up yonder too, but we will all be coming back to reign on the new earth with Jesus. That's my comfort. I guess I'm chatty because of our approaching anniversary. I will celebrate it!
You were born to win. After all, of the millions of sperm released, you swam to your mother's egg. You are a WINNER! :)
God is not a man that he would lie. Satan is the father of lies. God is love, and God is truth. His Word is the final authority. PERIOD! If God says I am, then I am because it is not predicated on how I feel but on what He said.
ON THE THRESHOLD OF A DREAM
When you are about to cross the threshold of a dream, purpose, destiny, the enemy will always come with his plan to kill, steal, and destroy. If we hold fast to the word of the Lord, rhema or logos, the best attempt by the prince of darkness will only be a hindrance and not termination. 
Logos refers principally to the inspired Word of God - the promises of the Bible and Jesus, the living Word. The second Greek word translated "word" is rhema, which refers to the spoken word and literally means a prophetic utterance.
JOHN 10:10-11 The thief cometh not, but for to steal, and to kill, and to destroy: I have come that they might have life and that they might have it more abundantly. I am the good shepherd: the good shepherd giveth his life for the sheep.
If the devil came to Jesus with temptations and deceptions, don't think it strange when he comes to you. For who are we? No servant is ever greater than his master. The clue is to know the word of God. Hide it in your heart so that it is not easily uprooted. 
Scripture declares that there has no temptation taken you, but such as is common to man, but God will with the temptation provide a way of escape. The trick is to choose the way that He makes. The flesh will never want to take the correct route. We must continuously beat it into subjection.
When the storms come and beat upon that house, that dream, vision, your destiny, it will stand. 
Be doers of the word and not hearers only deceiving your ownselves. James 1:22
MATTHEW 7:26Therefore whosoever heareth these sayings of mine and doeth them, I will liken him unto a wise man, which built his house upon a rock: And the rain descended, and the floods came, and the winds blew, and beat upon that house; and it fell not: for it was founded upon a rock. 
Rains came down, floodwaters rose up, and the wind in between, but Jesus.  That's the difference Jesus makes. 
John 16:33 These things I have spoken unto you, that in me ye might have peace. In the world ye shall have tribulation: but be of good cheer; I have overcome the world.
In the world…everybody in the world: the good, the bad, the ugly. If you're out in the rain without an umbrella, you will get wet – no exceptions – no matter who you are.
Matthew 7:27 And every one that heareth these sayings of mine, and doeth them not, shall be likened unto a foolish man, which built his house upon the sand: And the rain descended, and the floods came, and the winds blew, and beat upon that house, and it fell: and great was the fall of it.
There is no VICTORY outside of Jesus – only a partial, temporary deception at best. VICTORY is in Jesus. Victory is Jesus. 
Satan, through Herod, tried to kill Jesus in his infant stage and so he'll pursue you in the same manner. He made attempts on Jesus' life until Jesus laid it down. The sooner he kills you, the better he likes it. 
I Swallowed Glass and Acid 
The devil's first attempt on my life was as a baby. I ate glass and acid, which deteriorated my stomach linings and cut my insides going down, and as I regurgitated, but my parents got me to the hospital in the nick of time. Never would have made it without HIM. I've been in 14 vehicular accidents and obviously survived them all – pretty bruised and traumatized in my body from some of them, but Jesus made the difference. 
Sometimes it's an enemy raised up by the Lord to prove you – sometimes because of disobedience. But what the devil means for your demise, God causes your uprise. A mighty resurrection. 
When you are about to enter your destiny, there is always opposition from Satan designed to prevent you from fulfilling your destiny. It's much easier to kill an infant than it is to kill a trained special forces warrior.
But what did Jesus show us? He was consistently retreating for that alone time with the Father, a quiet place to hear his voice as he inquired of him. God strengthened him, and he defeated Satan continuously and EVEN in his death. Now, how ironic is that?  When we die to ourselves, we overcome Satan too. David, like Jesus, learned to always enquire of God when confronted with battle, and as a result, he never lost a battle, because God always gave him a strategy. He suffered from personal conflicts in his life, but it worked together for his good. HE ALWAYS CAUSES US TO TRIUMPH! 
2 Corinthians 2:14 Now thanks be unto God, which always causeth us to triumph in Christ, and maketh manifest the savor of his knowledge by us in every place. (uses us to spread the aroma of the knowledge of him everywhere.)
Beware of the enemy's strategy to attack you in the place of your destiny. He desires to take you off this divine path. Seek the Lord, and listen for His answer. Then, we will fulfill the purpose for which God created us.
We may lose some battles or skirmishes along the way, but we win the war. Victory is ours! In that sense, we are fail-proof.
Memories from one of my journals in 2010!
Philippians 3:12
 Not that I have already obtained it [this goal of being Christlike] or have already been made perfect, but I actively press on so that I may take hold of that [perfection] for which Christ Jesus took hold of me and made me His own.
                                         (1956-2018)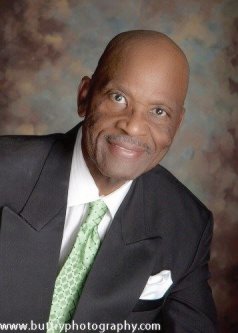 Bishop Sims is now resting in the presence of the Lord.  In 2009, he had open-heart surgery.  His heart was still strong, but he had  leaky heart valves, both the mitral and tricuspid, which caused much of the blood to flow in the opposite direction.  It drained him of his energy and caused other problems.  The surgeon was able to repair it.
I Had a Dream
Before we left for Oklahoma City, I had a dream.  Danger pursued me, but I was determined that it would not catch me nor overtake me.  I ran faster than humanly possible, and pretty soon, I was in the air - defying gravity, flying above it all.  I zoomed over the enemy and beyond his reach - high above every threat of danger.  I felt free and relaxed and began to enjoy the sensational experience and thanked God for his divine protection.  What a breathtaking sight it was!  Although it was dark, there were lights everywhere in the city: the valleys, mountains, crevices, etc.  I never wanted to come down. 
When I woke up, I knew that we would have some dark times in the city, but the dream signified that we would rise above it all.  We did defy gravity in a spiritual sense.  
It was revealed to me that the body of Christ all over the nation was praying for us – they were those lights.  I felt so undergirded.  My husband shared this message:
"Thank you for your consistencies in prayer for my wife and me in our trying times.  God did most certainly bare me up on eagles wings during this dark hour of my life.  I felt the converging of the body of Jesus like I've never felt it before.  The mountains of denominations locked hands, and nothing else mattered but the will of our heavenly Father.  God is so perfect!" ~Bishop Ken Sims (2010) 
Isaiah 40:31 
But they that wait upon the Lord shall renew their strength; they shall mount up with wings like eagles; they shall run and not be weary, and they shall walk and not faint.  
The Lord reminded me that no matter what, I have to take the heavenly viewpoint instead of the earthly perspective, for we are seated in celestial places in Christ Jesus.  
Determined that we would not miss our assignments at the hospital, I ministered every day - sometimes for hours and even while in CCU with my husband.  It took two days for some of the side effects from medications to wear off, but when it did, he ministered to nurses when his pain level was off the charts.  He spoke slowly and quietly.  One nurse sat beside him for an hour and went to tell her friends.  Her actions reminded me of the Samaritan at the well.  Three more came in, so we continued to minister for thirty more minutes. 
Being hospitalized had many spiritual rewards.  My mind is indelibly marked by an experience with a woman named Jamie, who's mother was having heart surgery at the same time as my husband, Ken.  Her lungs were failing.  Jamie had been looking for me for four days and started crying when she found me.  Her mother's condition worsened, and she stopped breathing. 
Chaplains were available; however, she grabbed my hand and took me to her mom to pray for her.  I felt honored to be the Lord's instrument.  Many were watching for the outcome.  Fortunately, I was able to continue building on the faith foundation that began four days earlier while in the waiting room.  I magnified the Lord by sharing some of our many testimonies.  Initially, her mother, Ms. Kathy, was not aware of anything, but when I started softly singing about the name of Jesus, she could not be still.  Jamie was thrilled.  We were at the heart hospital for ten days; Ms. Kathy continued to improve each day.
It was a hard fight to get clear of here.  This time was very challenging and demanding on our bodies, minds, and spirits.  Never-the-less, we stood and we overcame by the blood of the Lamb and the word of our testimony. 
He is Jehovah Rapha, the Lord who heals us!
Whether you have a physical heart problem as Bishop Sims did or if you have spiritual heart issues, you need a surgeon.  If our hearts are uncircumcised, we too have leaky valves and are unable to love and forgive like Jesus.  The lives we lead flow in the opposite direction of God's preference for us.  We are drained of energy and are frequently faced with insurmountable problems.  
Jesus is the surgeon who will repair, renew, and remake your heart.  He will circumcise your heart so that you can be in covenant with him - he helps us to cut away the works of the flesh.  If you allow him, he will give you a clean heart so that you can serve him.  
2 Corinthians 5:17 
 Therefore if any person is [ingrafted] in Christ (the Messiah) he is a new creation (a new creature altogether); the old [previous moral and spiritual condition] has passed away. Behold, the fresh and new has come!
In 1989, my husband and I met a couple at church that became very dear friends to us.  They had a daughter and a younger son.  The husband was blind, diabetic, and had undergone a kidney transplant and dialysis.  He was a patient with numerous medical complications.  His wife also had several disorders. 
As God would have it, the ladies of the church planned a weekend retreat. One of Webster's definitions for a retreat is to move away from something disagreeable, difficult or dangerous.  An antonym is advance.  What we really experienced was an advancement of our spirit, body, and soul: mind, will, emotions and intellect.  Engulfed and empowered by the presence of the Lord, we were propelled to further advance the kingdom of God in the earth.  Praise and worship lifted us to new heights of glorifying Jesus during this time.  Anointed leaders challenged and inspired us to a deeper walk.  The fellowship was grand and the food was delectable - that down-home southern cooking like Grandma used to do.  Really!  All the food was homemade and homegrown.
How often do we attempt maneuvers without assessing the dangers involved?
It was a much-needed getaway for the women and the schedule did allow for some rest and relaxation.  We went for a swim in Lake Tiak O'Khata.  Actually, I played in the shallow part after I nearly drowned.  Now I understand what is meant when I hear one say, "My life flashed before my eyes."  I descended in a manner that caused me to torpedo from the slide into the deep. My friend, Nelda was a very good swimmer but was not nearby.  However, she sensed that I was in grave danger and quickly made her way to be of assistance to me.  How often do we attempt maneuvers without assessing the dangers involved?  Time was of the essence so I cried out to the Lord to save me.  The water was murky and I thought I would soon meet my Creator.  Honestly, I don't even remember how I made it back to safety, but there is no doubt in my mind that the Lord is the responsible party.  I felt myself gliding through the water back to the shallow area.  The Lord had compassion on me.
The Psalmist said, "In my distress, I called upon the Lord, and cried unto my God: he heard my voice out of his temple, and my cry came before him, even into his ears. (Psalms 18:6)
On the drive to Louisville, the wife and I just happened to ride in the same vehicle – in the back seat – side-by-side – with one other person in the rear.  This was in no way a chance encounter.  I don't even believe in that.  Although three other ladies accompanied us in this car, I do not remember who they were – only Sandy.  Of course, it was a divine set up – for both of us.  The Father had at least a four-fold purpose: 
·         for Sandy to share her heartbreaking story with me
·         for compassion to move me to minister to the needs of that family
·         for our families to build a relationship
·         for the two of them to minister to us when my husband was diagnosed with kidney failure four years later
That family's plight made an indelible mark on my mind.  I listened and was filled with compassion.  The very nature of the word compassion is a call to action. 
Compassion is an emotion accompanied by action. 
Sympathy is the feeling that you care about and are sorry about someone else's trouble, grief, misfortune, etcetera.
Matthew 14:14
And Jesus went forth, and saw a great multitude, and was moved with compassion toward them, and he healed their sick.
Matthew 20:34
So Jesus had compassion on them, and touched their eyes: 
and immediately their eyes received sight, and they followed him.
Ken and I didn't have much money, but we wanted to help.  I remember the Lord telling me to use what was in my hand.  My husband and I would go out to their house in the country and do whatever we could find for our hands to do.  After helping around the house, we would often have praise sessions because Norman played the guitar until he lost his fingers.  We would be on such a spiritual high when we left.  I think we benefitted more than our friends did. 
My family, including my deceased mother and father, loves to give to deserving people and organizations as much as we possibly can.  But giving is not just about money.  Give your time, your love, your talent, and whatever the Lord lays on your heart.  Get creative, if you want to give.  Where there is a will, you can always find a way to do so.  
My favorite foundation is the 501c(3) that was birthed out of the heart of our deceased daughter to aid HER2 Triple Negative breast cancer patients and the homeless: KSimsFoundation.org
Look at what's in your hands (not just your wallet) and use it to help someone else.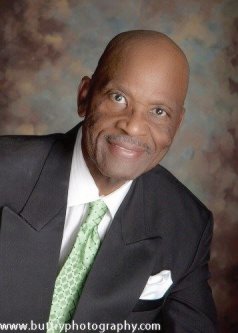 This Train is Bound for Glory
! That's the song that my husband, Ken was singing this morning when he woke from a dream. There are several variations of it, so I'm unsure who wrote the version he knew.
In this dream, Ken witnessed to a man named Billy, who was moved to purchase his train ticket to heaven.  The train bound for glory came for Billy, but he would not release his ticket to the attendant.  Billy insisted on holding on to it because he was too attached to this world.  Jesus was standing in the back of the train sadly looking on - waiting for him to come aboard.  Ken was singing and crying because Billy was left behind. 
The Lord said to Ken in this dream, "There are many Billies in this world that are standing with tickets in their hand but will miss out on heavenly glory.  They feel that they have more time and fail to heed my beckoning call."
As he relayed the dream, he was visibly disturbed; hard pressed in his spirit.  He felt his efforts had been insufficient in leading more people to Jesus.  Considering that he is a dialysis patient with diverse medical challenges, most people who know him are amazed at his accomplishments, in spite of his various diagnoses. 
Since our early ministry days in 1976, he has been accustomed to preaching in the streets and in front of nightclubs, as well as in the pulpit at church.  On several occasions, we safely stopped the car allowing him access to witness to someone in a raised median in the middle of the street.  (We don't advise this, however.) 
Ken's dream is significant of being ready when Jesus returns for you - either as an individual, or in the rapture with all the ready saints.  If your name is Billy and you do not have a relationship with Jesus, God is speaking to you.  If your name is not Billy and you are not born again, the Father is speaking to you also. 
Hebrews 3:12-15 Take care brothers and sisters that there not be in any one of you a wicked, unbelieving heart [which refuses to trust and rely on the Lord, a heart] that turns away from the living God. But continually encourage one another every day, as long as it is called "Today" [and there is an opportunity], so that none of you will be hardened [into settled rebellion] by the deceitfulness of sin [its cleverness, delusive glamour, and sophistication]. For we [believers] have become partakers of Christ [sharing in all that the Messiah has for us], if only we hold firm our newborn confidence [which originally led us to Him] until the end, while it is said, "Today [while there is still opportunity] if you hear His voice, Do not harden your heart, as when they provoked Me [in the rebellion in the desert at Meribah]."
Do not harden your hearts against the salvation that Jesus offers to you.  He died for the world, but specifically for you.  There is no other name that we can use to be saved.  It is of a certainty that every knee will one day bow to him and every tongue will have to confess that He is Lord.  It's now or later.  Allow Him to come into your heart and change your life today.  Tomorrow is not promised.
Prayer of salvation
Father God, I believe that Jesus is your son, that he died for my sins, and that you raised him from the dead.  Please forgive me of my sins.  I ask that Jesus come into my heart now.  I acknowledge and confess him as my Lord and Savior.  I believe your word that says whoever calls on the name of the Lord shall be saved; therefore, I thank you for saving me. 
It's time to press the reset button.  
While in a program on my computer, an error message flashed, "An unexpected lapse of attention!"  Lapse can refer to a passage of time, memory failure, collapse, or even an error in judgement.  I was pressing the back button in an attempt to take the program backwards at the same time that it was trying to move forward.  Therefore, I had to reset it and start completely over.  Pause and think about that.
Our Father in heaven desires to advance and expand us.  Expansion is the word that He gave me on December 21, 2017.  It is my theme for 2018.  He blesses us to be a blessing to others.  
Romans 8:1 declares, There is therefore now no condemnation to those who are in Christ Jesus, who do not walk according to the flesh, but according to the Spirit.  We can't move forward if we are weighted down.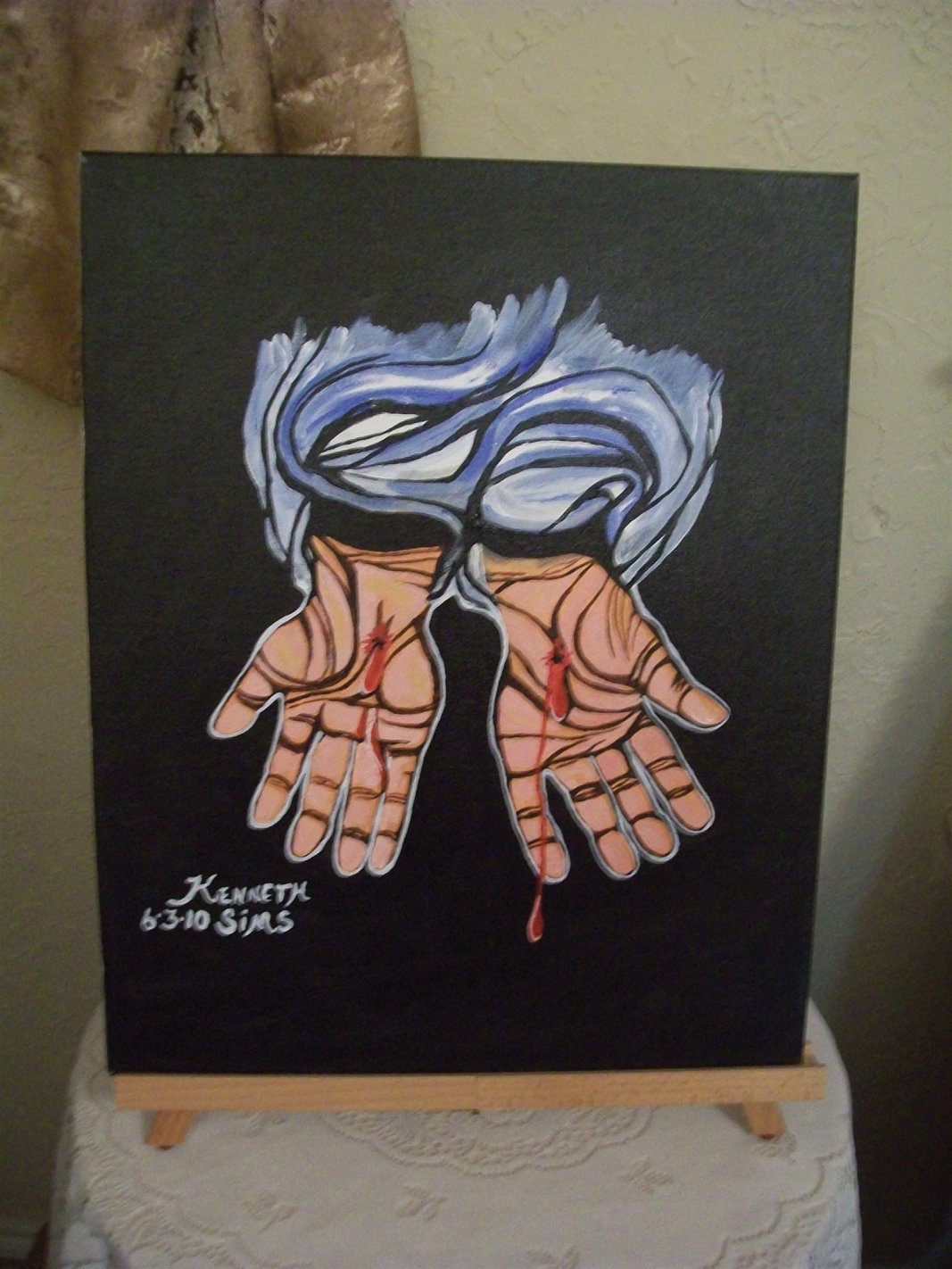 Jesus has made it possible for us to move forward.  He pressed the reset button when he died on the cross of Calvary in our stead.  His resurrection gives us another chance.  
Satan comes to steal, kill and destroy every aspect of your life, but the son of God has come to give you zoe (abundant) life.  Take it!  This is a perfect time to start anew.  
I had a dream on January 8, 2018 that ministered to me so I will share it with you here.  Please understand that God does nothing by accident.  He places emphasis on numbers, days, and times because He is the author of them.  However, I don't get into the world's system of numerology.  Remember that the devil tries to copy everything that God does and perverts it.  That being said, the very fact that my dream took place on the eight day of 2018 was significant,  "Why?" you might ask.  Some biblical meanings of the number 8 is NEW BEGINNING, RESURRECTION, and REGENERATION. 
When I awoke that morning, the Spirit of the Lord spoke to my heart saying, "Living waters can't flow through clogged pipes. Release forgiveness because unforgiveness will make you its hostage."  
Jesus said in
 John 7:38, "
He that believeth on me, as the scripture hath said, out of his belly shall flow rivers of living water."  Rivers of living water can't flow through clogged pipes.  Clogged Pipes are still pipes but are useless if the water necessary to sustain life is unable to run through them.  
In my dream an old man finally apologized to a young woman that he wronged many years ago.  I, actually, know both of them.  Her unwillingness to forgive resulted in a sad countenance, melancholy life, and vulnerability to the adversary's continous tactics against her.  It wasn't so much that she did not want to forgive; she was just still very hurt and found it hard to do so.  The old man had taken advantage of her naivete'.  It was obvious to me that she also needed to forgive herself.  
The question on the floor is, how do we forgive?  You have to confess it with your mouth by saying, "I forgive you for hurting me."  Sometimes it's just that simple.  Other times, you will have to confess it often just to believe it.  Faith comes by hearing.  Eventually, you will be able to say it because it will be true in your heart.  If the scar remains, you will no longer feel wounded.  
Even if the person you need to forgive is you, do so.  The Holy Spirit also spoke to me these words:  "Don't hold grudges. If you hold a grudge, the grudge will hold you - making you its captive."  Unforgiveness makes you susceptible to sickness and disease in your total man.   
The word of God in 1 John 1:9 states, If we confess our sins, He is faithful and just to forgive us our sins and to cleanse us from all unrighteousness. 
Jesus came to reset us.  He led CAPTIVITY CAPTIVE so you can be FREE from everything that thwarts your progress.  Since He paid your ransom, accept your gift.  It's up to you to go free.  
2018 is an opportunity to begin again.  The past is called the past for a reason.  Leave those things that bind you, and every weight that so easily besets you,  buried in the past.  
The unexpected lapse of attention is on our part, not His.  Nevertheless, He restores our soul.  So flush out the clogged pipes!  Press the reset button!  Move forward!  Advance the Kingdom of God!  He has given you gifts to complete His purpose for you.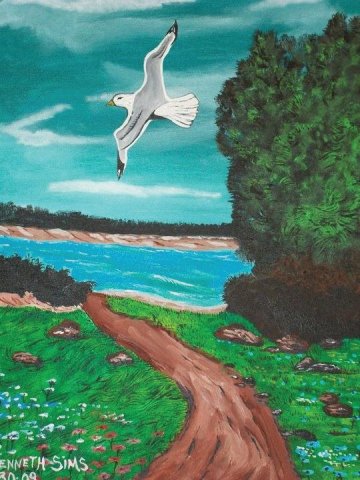 PEACE!  Jesus declared that the kingdom of God is at hand, meaning here with us now.  It has arrived.  Jesus (the second Adam) ushered the kingdom of God to earth once again -- righteousness, peace and joy in the Holy Ghost.  We know that the Father is absolutely soverign and that Jesus is the King of Kings (us).  Every king has  
subjects
 - under his authority and control.  As such, we owe allegiance to Jesus as our supreme ruler.  We are the Royal Loyals in his domain.  Loyal subjects seek to bring pleasure to their ruler.  
Matthew 6:33, "But seek ye first the Kingdom of God and his righteousness and all these things shall be added unto you."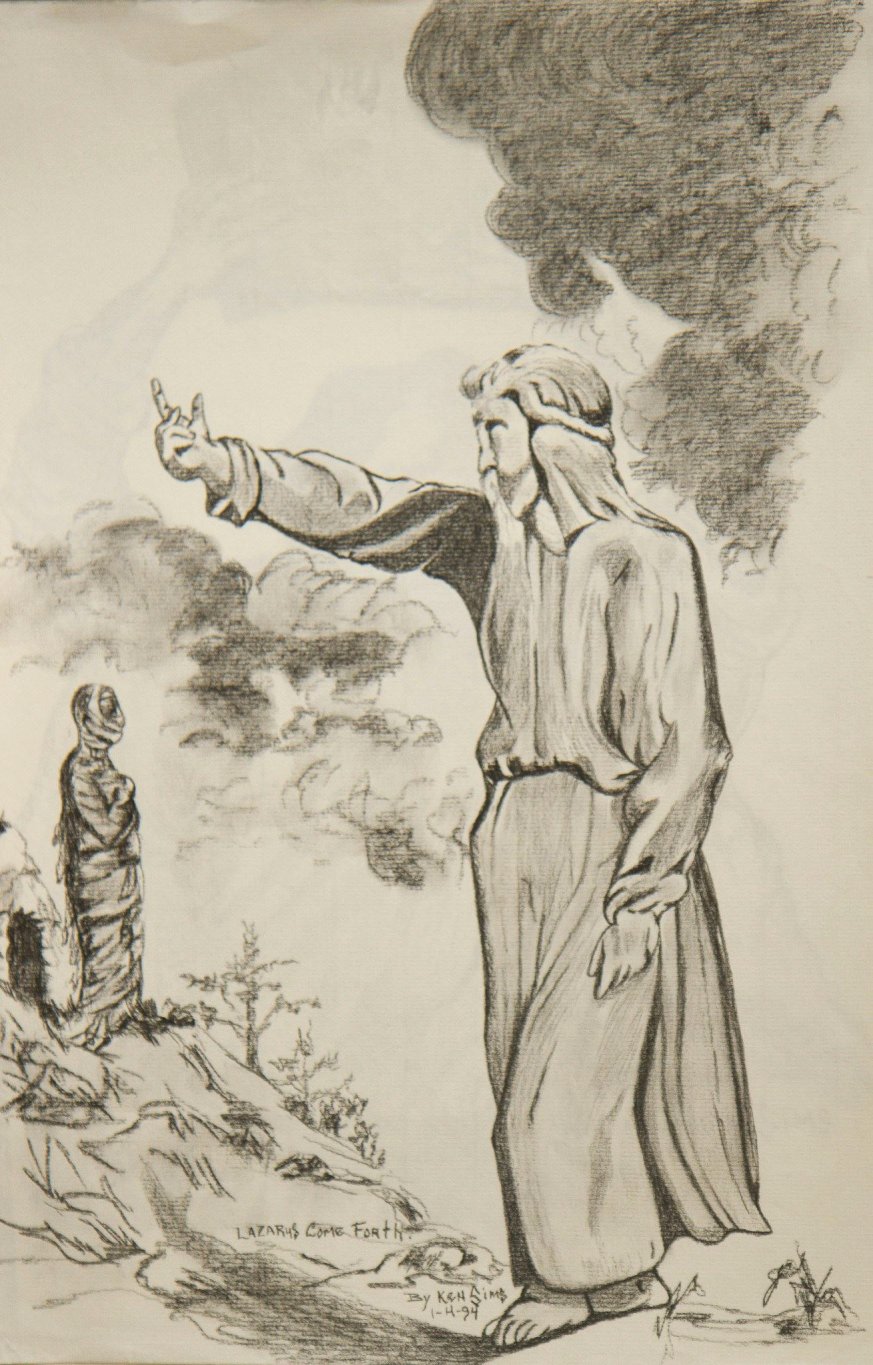 Seek God!!  Seek means to pursue or be pre-occupied with.  We have to pursue submission.  In Matthew 6:33, the word seek in the Hebrew means 'WORSHIP'.  Wow!  Seek means to worship God.  Let me say it backwards, Wow!   Oftentimes we are guilty of seeking the things of God (what's in His hands) as opposed to seeking the face of God and what's in His heart.  
The Difference between Religion and the Kingdom
Religion seeks the things of God.  Religion is often manifest in rituals - on the outside.  It is a substitute for the Kingdom.  In direct contrast, the Kingdom is on the inside.  It's really not necessary to seek things when we are heirs in His Kingdom, because really all things (from basic necessities to prosperity) are inherent.  Our Master didn't even say pray for it, though we often do.  He said it would be added as a result of our seeking first the Kingdom.       
We are thus ambassadors or Servant Leaders, if you will.  What is an ambassador?  An official agent with a special mission.  An Ambassador is the highest ranking diplomatic representative appointed by a government to represent that government in another country.  We are in this world but not of it.  We are in heavenly places in Christ according to Ephesians 1:3. 
Scripture also states in Isaiah 58:14, Then shalt thou delight (delight - to submit to God and be happy about it) thyself in the Lord; and I will cause thee to ride upon the high places of the earth, and feed thee with the heritage of Jacob, thy father; for the mouth of the Lord hath spoken it.  This is a direct result of keeping the fast that God has chosen.  
2 Corinthians 5:20 says, 'Now, then we are ambassadors for Christ"...  If that be the case then we have to preach the Kingdom to all the world as his messengers.  Matthew 9:35, "And Jesus went about all the cities and villages, teaching in their synagogues, and preaching the gospel of the kingdom and healing every sickness and every disease among the people."  We are to go and do likewise.  Mark 16:15, And He said unto them, Go ye into all the world and preach the gospel to every creature.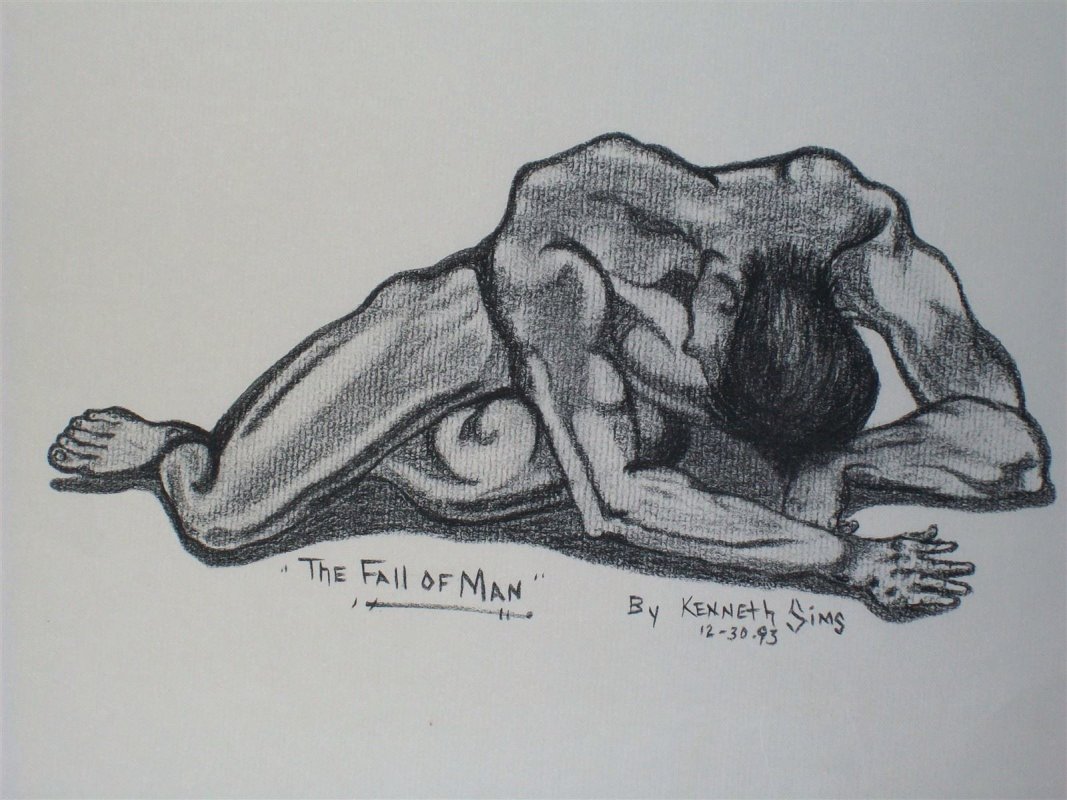 The Spirit of the Lord is upon me, because he hath anointed me to preach the gospel to the poor; he hath sent me to heal the brokenhearted, to preach deliverance to the captives, and recovering of sight to the blind, to set at liberty them that are bruised, To preach the acceptable year of the Lord.  (Luke 4:18-19)   
Righteousness, peace and joy in the Holy Ghost is the good news, the Kingdom of God!  As servant leaders, the most important thing we can do in the earth is preach the gospel to those who are lost and in need of the savior.  Everything that we need is in Him!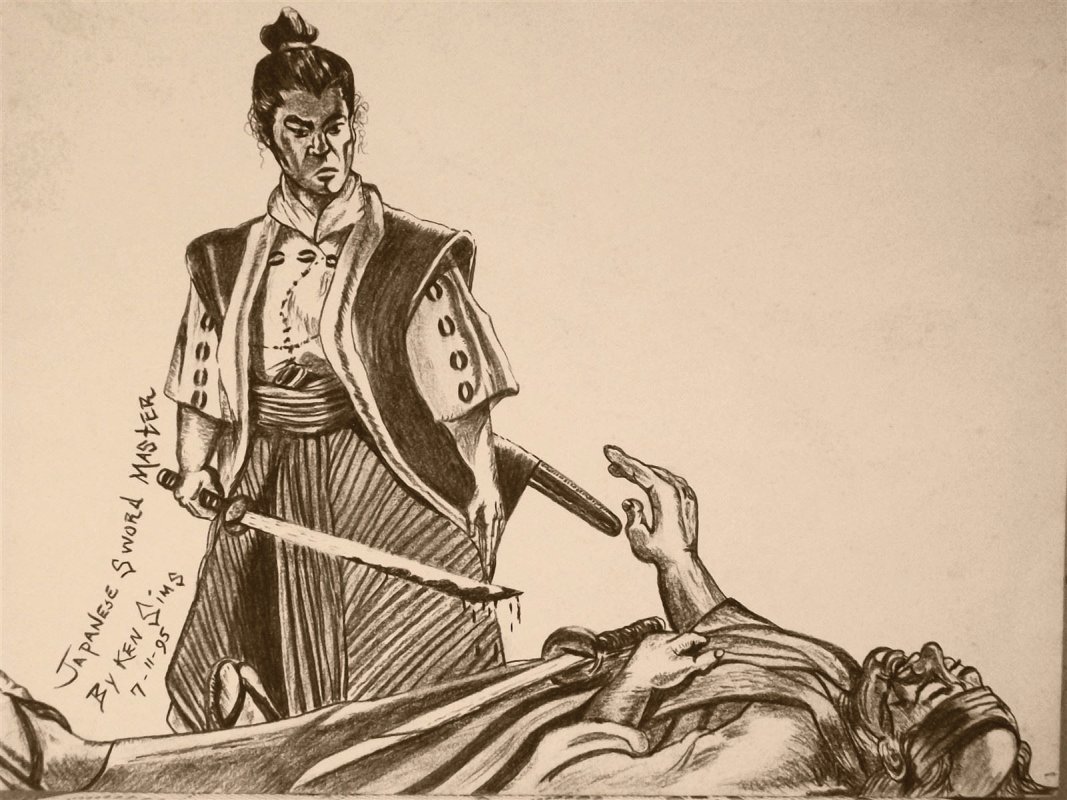 Fight the good fight of faith, lay hold of eternal life to which you were summoned and [for which] you confessed the good confession [of faith] before many witnesses. 1 Timothy 6:12 
Fight the Good Fight Saints 
never let the enemy force you to back down 
Continue to fight the good fight of faith if you desire to wear a crown 
As believers, don't go through hell on earth and miss the rapture 
Satan has only a little time remaining before his long awaited capture 
It's crucial 
We need to live everyday like we were dying 
We can't go on passing people who are hurting and crying 
When we die daily to self, Christ is richly alive in us 
So search for wondering souls who are lost in the Kingdom, it's a must 
Be militant 
Wear all your armor given every single day 
In spiritual warfare, fight to kill, that's how you keep the devil at bay 
It's time to do war on the flesh 
so it won't be the one thing that keeps knocking us out 
March bravely around the enemy's camp 
and watch the walls fall down when you shout 
Satan's playing for keeps 
and ultimately his mission is to destroy our very existence 
Let's fall down on our knees and go before the throne room in repentance 
Christ is waiting, 
waiting for His warriors to take their rightful place 
And give the kingdom of darkness a big blow to the face 
Hit the enemy in his weakest spot by constantly reminding him of what's to come Continue to fight the good fight of faith soldier, for the battle is already won 
I have fought the good [worthy, honorable, and noble] fight, I have finished the race, I have kept [firmly held] the faith. 2 Timothy 4:7 
/