Shopping Cart
Your Cart is Empty
There was an error with PayPal
Click here to try again
Thank you for your business!
You should be receiving an order confirmation from Paypal shortly.
Exit Shopping Cart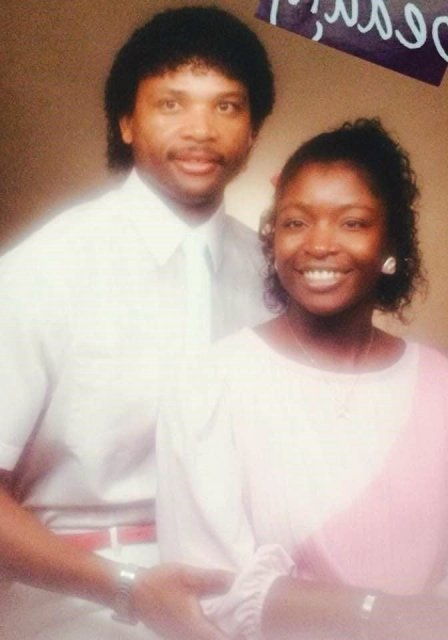 I watched the movie "Breakthrough" with friends. I saw so much of myself in this mother. However, it was my husband, Bishop Kenneth, that I was standing in faith for--against all the odds. We frequented hospitals every year from November 1989 to January 2015 when Ken decided--no more. Parts of the movie were so emotional (nothing new for me).  Since we saw so many more miracles before my husband passed, someday, I will write a sequel to my book, "Eyewitnessed, Believe What You Cannot See."  Somewhere in between that, I have to finish KaShanta's book, Ken's sequel to "Solomon"... Daddy was correct. I should have been born triplets. LOL!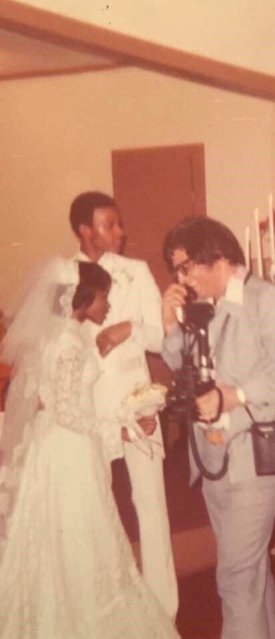 July 31st is our wedding anniversary. We would have been together for a total of forty-eight years. Our bond became so strong, we could complete each other's sentences and sometimes speak one another's mind. We even dreamed the same dreams sometimes and once at the same time. We went through hell and the floods.  Several times as Ken was dying (just like in this movie),  he would hear my voice and fight--always came back.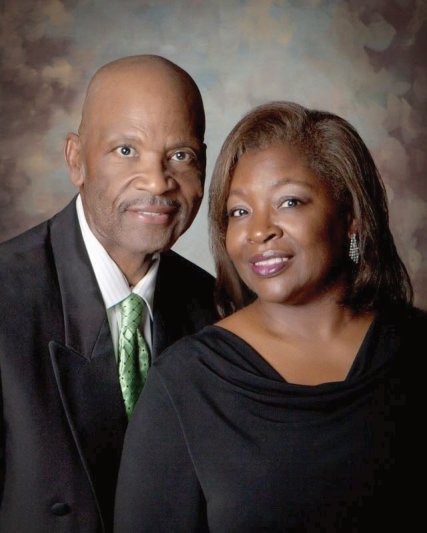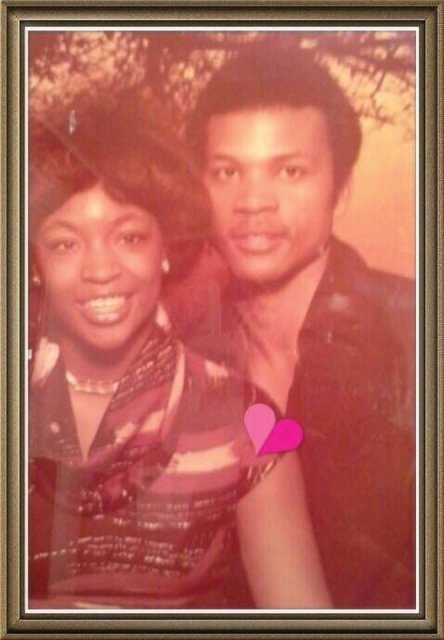 The Friday before his passing, he called our remaining three children and told them that he wanted me to go to Hollywood as scheduled and wanted them to support me. He understood all to well that God has a purpose for it, but he also knew I was hesitant about leaving him. I'm convinced that was another reason he wanted to be in the presence of the Lord so quickly. He was placed on hospice on a Friday and left earth the following Tuesday. He was funny during those days, told all of us what he wanted us to do at his service, etc. He instructed me to sing, 'Going Up Yonder'! It was my first time, but I did it. One day, I'm going up yonder too, but we will all be coming back to reign on the new earth with Jesus. That's my comfort. I guess I'm chatty because of our approaching anniversary. I will celebrate it!
It's time to press the reset button.  
While in a program on my computer, an error message flashed, "An unexpected lapse of attention!"  Lapse can refer to a passage of time, memory failure, collapse, or even an error in judgement.  I was pressing the back button in an attempt to take the program backwards at the same time that it was trying to move forward.  Therefore, I had to reset it and start completely over.  Pause and think about that.
Our Father in heaven desires to advance and expand us.  Expansion is the word that He gave me on December 21, 2017.  It is my theme for 2018.  He blesses us to be a blessing to others.  
Romans 8:1 declares, There is therefore now no condemnation to those who are in Christ Jesus, who do not walk according to the flesh, but according to the Spirit.  We can't move forward if we are weighted down.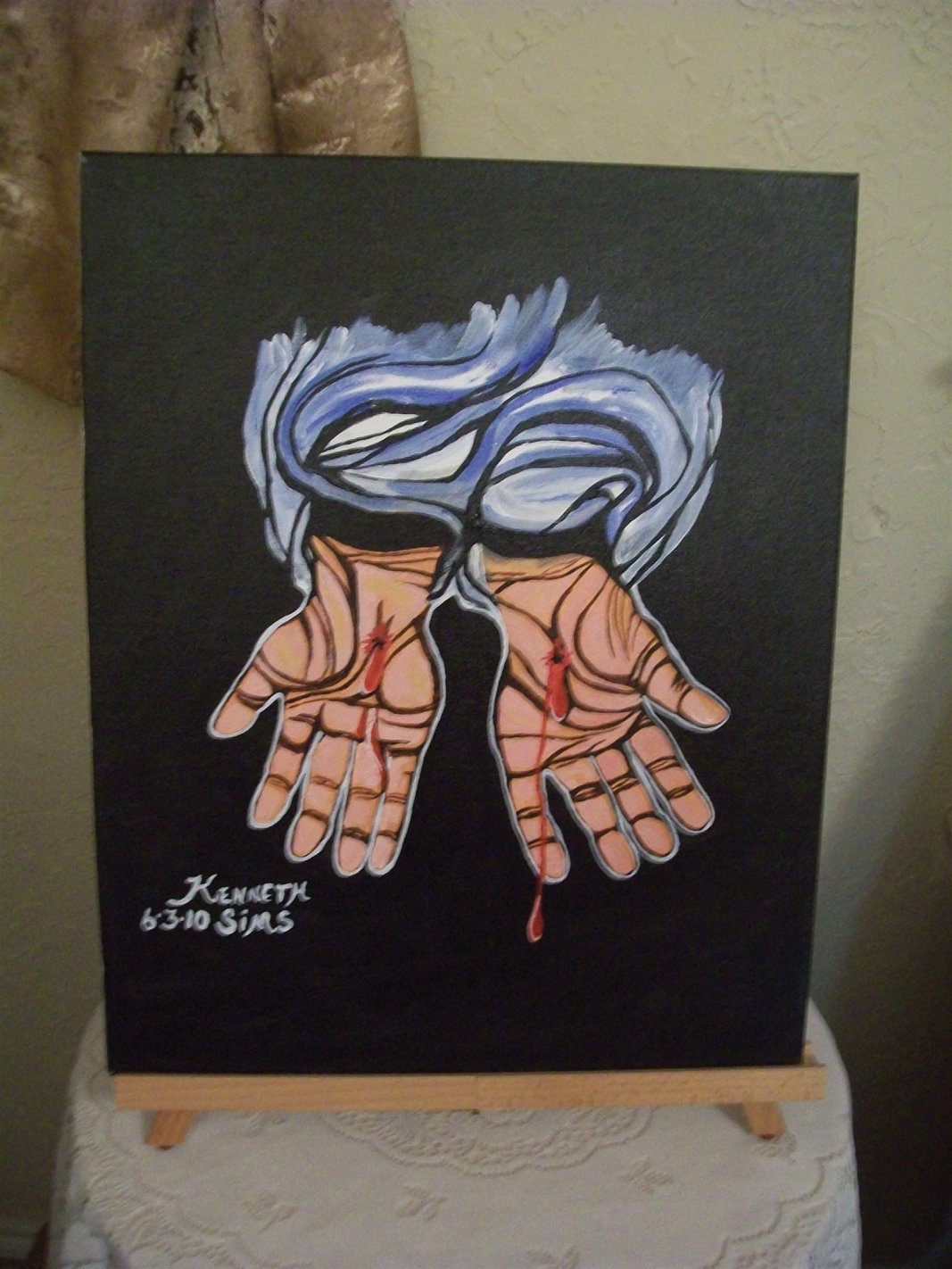 Jesus has made it possible for us to move forward.  He pressed the reset button when he died on the cross of Calvary in our stead.  His resurrection gives us another chance.  
Satan comes to steal, kill and destroy every aspect of your life, but the son of God has come to give you zoe (abundant) life.  Take it!  This is a perfect time to start anew.  
I had a dream on January 8, 2018 that ministered to me so I will share it with you here.  Please understand that God does nothing by accident.  He places emphasis on numbers, days, and times because He is the author of them.  However, I don't get into the world's system of numerology.  Remember that the devil tries to copy everything that God does and perverts it.  That being said, the very fact that my dream took place on the eight day of 2018 was significant,  "Why?" you might ask.  Some biblical meanings of the number 8 is NEW BEGINNING, RESURRECTION, and REGENERATION. 
When I awoke that morning, the Spirit of the Lord spoke to my heart saying, "Living waters can't flow through clogged pipes. Release forgiveness because unforgiveness will make you its hostage."  
Jesus said in
 John 7:38, "
He that believeth on me, as the scripture hath said, out of his belly shall flow rivers of living water."  Rivers of living water can't flow through clogged pipes.  Clogged Pipes are still pipes but are useless if the water necessary to sustain life is unable to run through them.  
In my dream an old man finally apologized to a young woman that he wronged many years ago.  I, actually, know both of them.  Her unwillingness to forgive resulted in a sad countenance, melancholy life, and vulnerability to the adversary's continous tactics against her.  It wasn't so much that she did not want to forgive; she was just still very hurt and found it hard to do so.  The old man had taken advantage of her naivete'.  It was obvious to me that she also needed to forgive herself.  
The question on the floor is, how do we forgive?  You have to confess it with your mouth by saying, "I forgive you for hurting me."  Sometimes it's just that simple.  Other times, you will have to confess it often just to believe it.  Faith comes by hearing.  Eventually, you will be able to say it because it will be true in your heart.  If the scar remains, you will no longer feel wounded.  
Even if the person you need to forgive is you, do so.  The Holy Spirit also spoke to me these words:  "Don't hold grudges. If you hold a grudge, the grudge will hold you - making you its captive."  Unforgiveness makes you susceptible to sickness and disease in your total man.   
The word of God in 1 John 1:9 states, If we confess our sins, He is faithful and just to forgive us our sins and to cleanse us from all unrighteousness. 
Jesus came to reset us.  He led CAPTIVITY CAPTIVE so you can be FREE from everything that thwarts your progress.  Since He paid your ransom, accept your gift.  It's up to you to go free.  
2018 is an opportunity to begin again.  The past is called the past for a reason.  Leave those things that bind you, and every weight that so easily besets you,  buried in the past.  
The unexpected lapse of attention is on our part, not His.  Nevertheless, He restores our soul.  So flush out the clogged pipes!  Press the reset button!  Move forward!  Advance the Kingdom of God!  He has given you gifts to complete His purpose for you.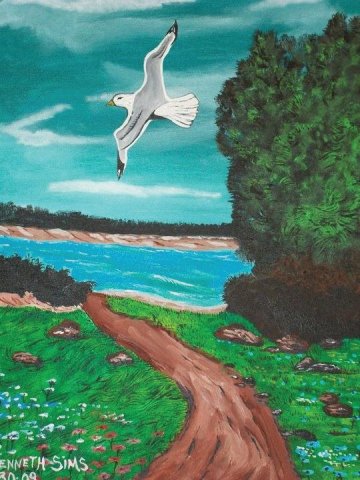 PEACE!  Jesus declared that the kingdom of God is at hand, meaning here with us now.  It has arrived.  Jesus (the second Adam) ushered the kingdom of God to earth once again -- righteousness, peace and joy in the Holy Ghost.  We know that the Father is absolutely soverign and that Jesus is the King of Kings (us).  Every king has  
subjects
 - under his authority and control.  As such, we owe allegiance to Jesus as our supreme ruler.  We are the Royal Loyals in his domain.  Loyal subjects seek to bring pleasure to their ruler.  
Matthew 6:33, "But seek ye first the Kingdom of God and his righteousness and all these things shall be added unto you."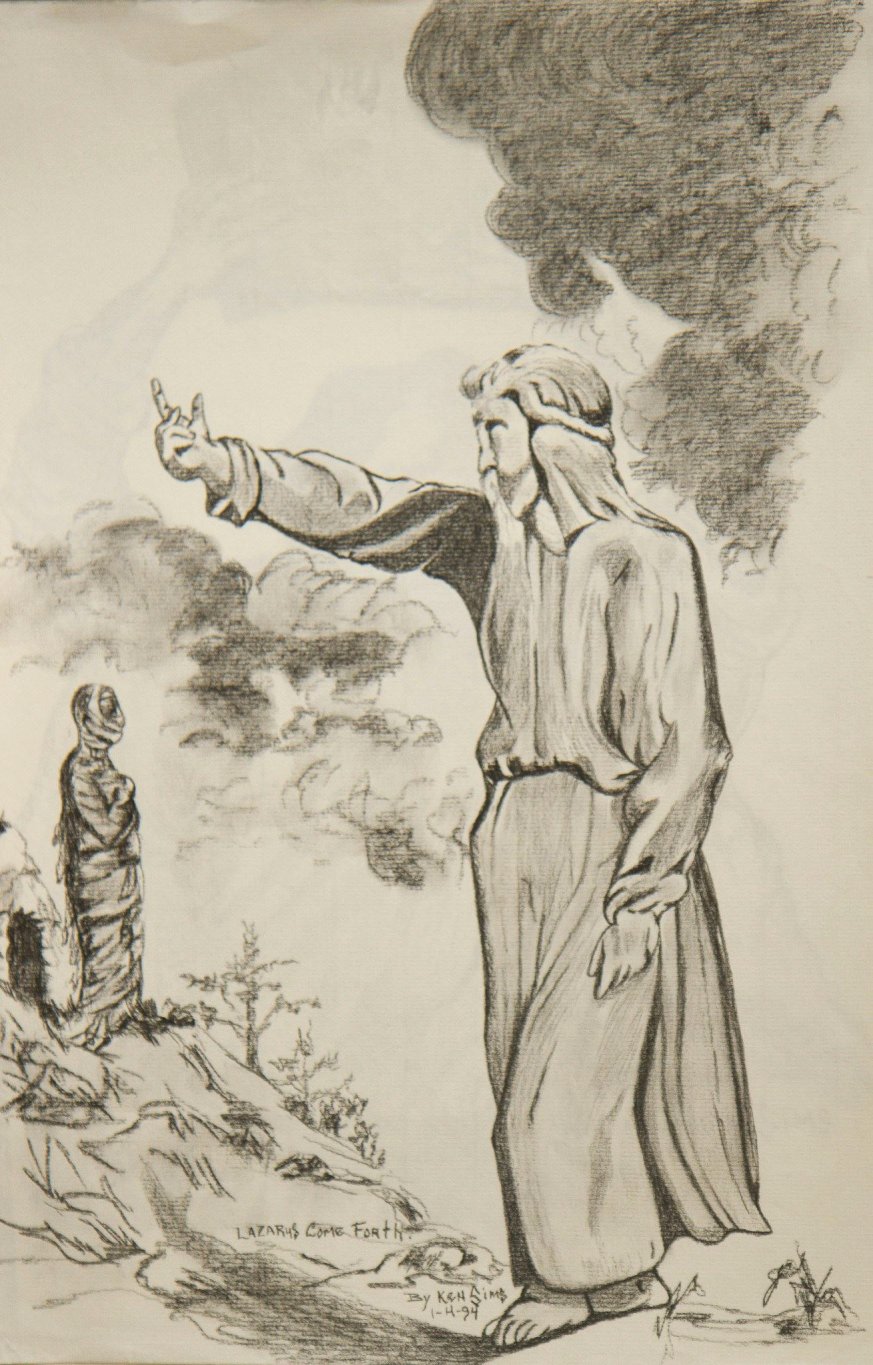 Seek God!!  Seek means to pursue or be pre-occupied with.  We have to pursue submission.  In Matthew 6:33, the word seek in the Hebrew means 'WORSHIP'.  Wow!  Seek means to worship God.  Let me say it backwards, Wow!   Oftentimes we are guilty of seeking the things of God (what's in His hands) as opposed to seeking the face of God and what's in His heart.  
The Difference between Religion and the Kingdom
Religion seeks the things of God.  Religion is often manifest in rituals - on the outside.  It is a substitute for the Kingdom.  In direct contrast, the Kingdom is on the inside.  It's really not necessary to seek things when we are heirs in His Kingdom, because really all things (from basic necessities to prosperity) are inherent.  Our Master didn't even say pray for it, though we often do.  He said it would be added as a result of our seeking first the Kingdom.       
We are thus ambassadors or Servant Leaders, if you will.  What is an ambassador?  An official agent with a special mission.  An Ambassador is the highest ranking diplomatic representative appointed by a government to represent that government in another country.  We are in this world but not of it.  We are in heavenly places in Christ according to Ephesians 1:3. 
Scripture also states in Isaiah 58:14, Then shalt thou delight (delight - to submit to God and be happy about it) thyself in the Lord; and I will cause thee to ride upon the high places of the earth, and feed thee with the heritage of Jacob, thy father; for the mouth of the Lord hath spoken it.  This is a direct result of keeping the fast that God has chosen.  
2 Corinthians 5:20 says, 'Now, then we are ambassadors for Christ"...  If that be the case then we have to preach the Kingdom to all the world as his messengers.  Matthew 9:35, "And Jesus went about all the cities and villages, teaching in their synagogues, and preaching the gospel of the kingdom and healing every sickness and every disease among the people."  We are to go and do likewise.  Mark 16:15, And He said unto them, Go ye into all the world and preach the gospel to every creature.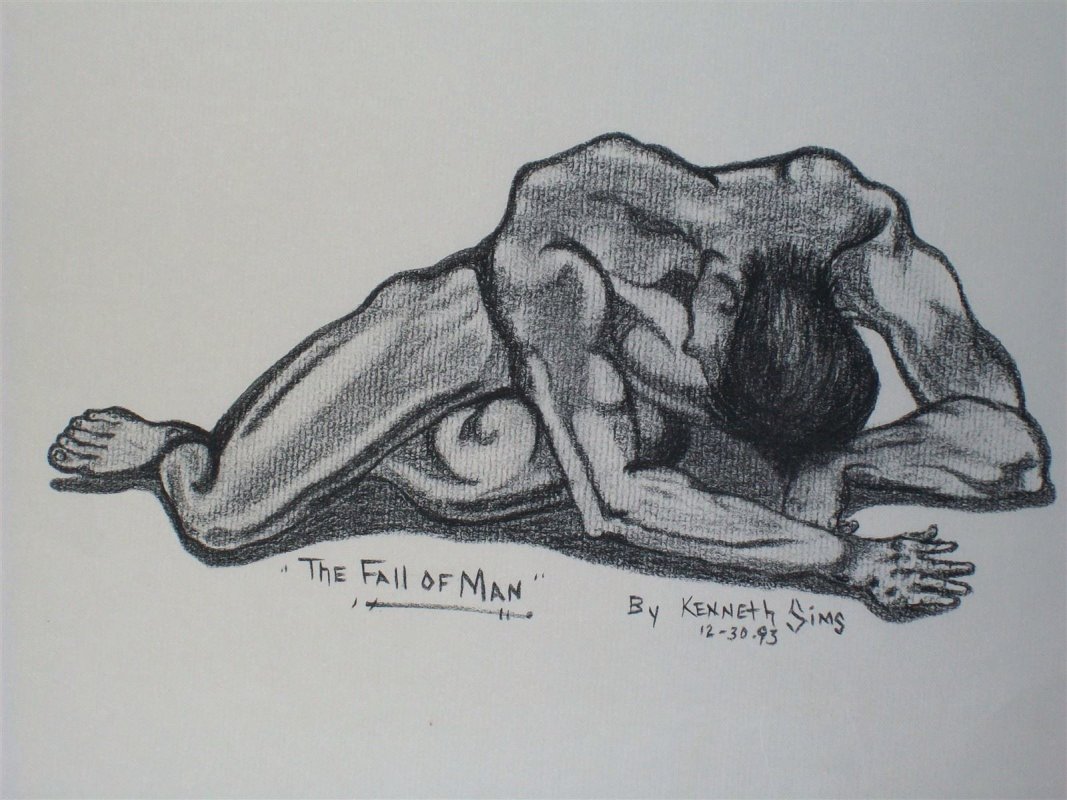 The Spirit of the Lord is upon me, because he hath anointed me to preach the gospel to the poor; he hath sent me to heal the brokenhearted, to preach deliverance to the captives, and recovering of sight to the blind, to set at liberty them that are bruised, To preach the acceptable year of the Lord.  (Luke 4:18-19)   
Righteousness, peace and joy in the Holy Ghost is the good news, the Kingdom of God!  As servant leaders, the most important thing we can do in the earth is preach the gospel to those who are lost and in need of the savior.  Everything that we need is in Him!
In Him we live, move and have our being! 

The BLITZ is designed to come against our marriages, our families, to destroy our children, our nation, friends and loved ones. It is designed to cripple the unity in the body of Christ and to stop the advancement of the Kingdom of God on this planet. 
So what is the blitz?  Adolf Hitler used the term blitz, which means 
relentless attacking and bombardment
.  Hitler's Luftwaffe, a generic German term for an air force, bombed London in World War II.  It was one of the most tenacious, most advanced, and most battle-experienced air forces in the world.  Although, the aircraft that were to serve in the 
Luftwaffe
 were technically superior to that of most nations, Winston Churchill encouraged the citizens of London to make it their finest hour.  They endured and survived Hitler's onslaught.

Football is another arena where the term blitz is used.  It means to rush the quarter- back and put pressure on him - to crush him.  This technique involves several defensive players.

Satan has called the BLITZ.  He wants to kill you.  His purpose is to stop the mandate that God has assigned to you.  He's bent on destroying as many souls as he can.   Get ready believers, the pressure is coming - stronger.  We must be devoted to both resisting and preventing aggression.  


JOHN 10:10 The thief does not come except to steal, and to kill, and to destroy. I have come that they may have life, and that they may have it more abundantly.

Idle believers pose no threat to the devil.  Actually, he has a fetish for lukewarm Christians and enjoys toying and manipulating them.  When one is lukewarm, he knows they are not serious enough to suggest a threat to him, because they are too involved with the world, the lust of the flesh and the pride of life.  Many will suffer because they were unprepared.

Ephesians 6:13 Therefore take up the whole armor of God, that you may be able to withstand in the evil day, and having done all, to stand.


14 Stand therefore, having girded your waist with truth, having put on the breastplate of righteousness…

The Word of God tells us to stand; having done all, 'STAND'.  It's time to make a solid front - one that cannot be breached.  We must lock arms.  Lock and load regardless of our denominational backgrounds.  Satan has monopolized division in the body, and has succeeded in the art of divide and conquer.  To break this yoke, we must sound the alarm.  The trumpet must be heard in the Church.  The world is asleep in the dark.  Leaders must fall on their faces before God.  Christians must awake in the light.  Let us make this our finest hour!
/