Shopping Cart
Your Cart is Empty
There was an error with PayPal
Click here to try again
Thank you for your business!
You should be receiving an order confirmation from Paypal shortly.
Exit Shopping Cart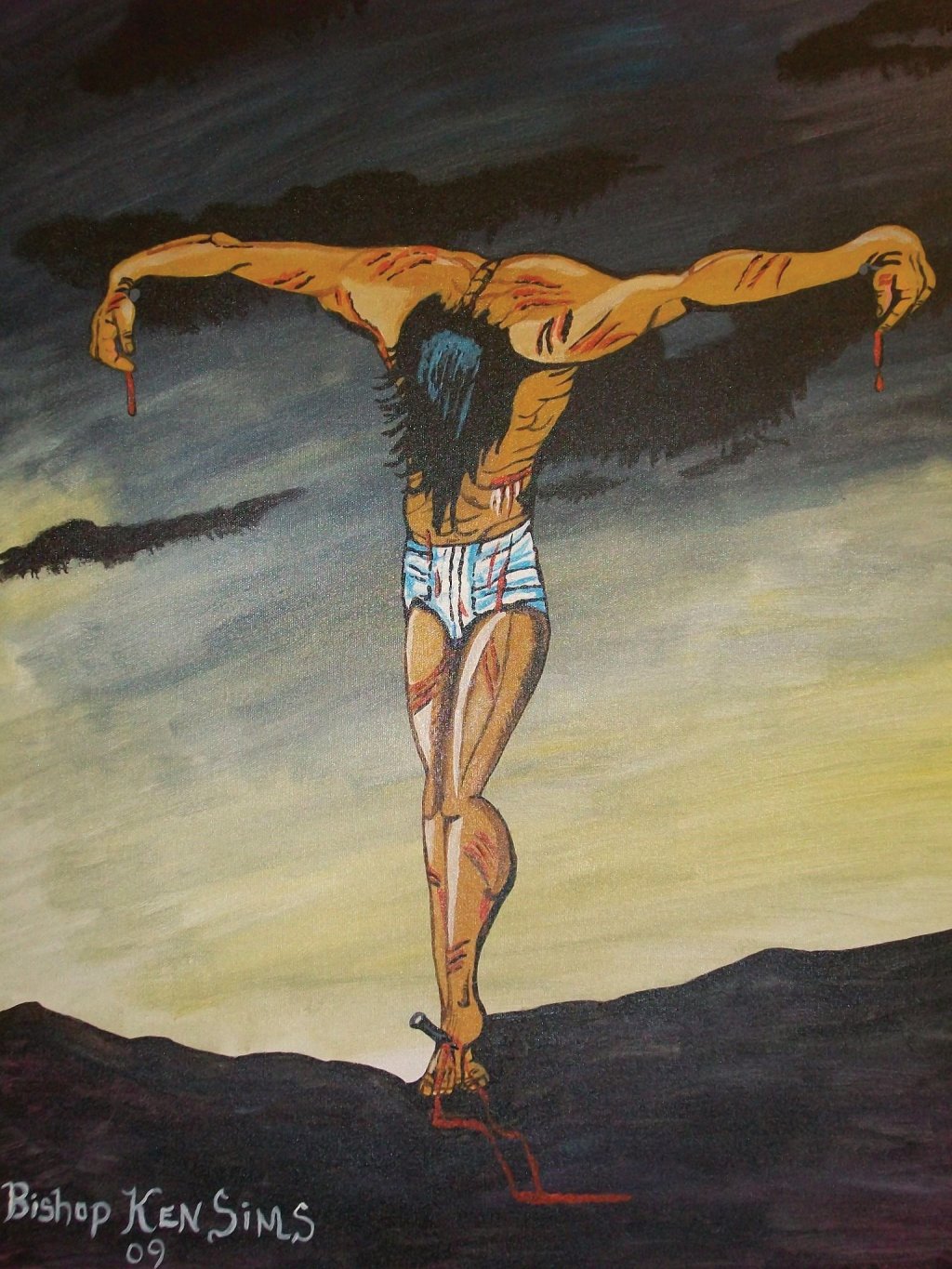 Philippians 2:3 Let nothing be done through selfish ambition or conceit, but in lowliness of mind let each esteem others better than himself.
Seeing pictures of my granddaughter's prom last night stirred up memories from forty-eight years ago when I was in the sixth grade.  Middleton Attendance Center was an all black school comprised of first thru twelfth graders - massive.   Each year, every grade level voted for a princess with a twelfth grader as the reigning queen.  I voted for my friend, Sherry, because she was clearly the most beautiful girl in all of elementary with locks that hung magnificently down her back, shiny white teeth, pleasant smile enhanced by dimples to live for - always dressed nicely. Did I say she was also one of the most brilliant?  
To my surprise, Sherry voted for me and so did, apparently, most of our classmates because I won.  SHOCK and AWE - for real!  I had no expectations - was not even in the running.  How could they make a terrible mistake like that?  I was a keen student but in my opinion, not even pretty. Honestly, I was rather homely looking.  My mother dressed me nicely, but bless her heart; she could not do hair - that didn't help. She was so horrible at it that I started doing it myself in fourth grade - at nine years of age.  LOL!  It still looked terrible but was an improvement and got better over time.  
In a special school assembly, the winners were all escorted to the stage wearing our glamorous gowns, long white gloves  - arms resting on the arms of our escort.  For this special ocassion, my parents took me to the salon to get my hair done, but mama, unfortunately, allowed daddy to take me shopping for my shoes.  I'm not sure what possessed her to do that.  I could not believe my eyes. Daddy bought me penny loafers.  Who does that?  PENNY LOAFERS - to wear with my elegant teal gown that mama bought.  The two of them were total opposites.  The suits hanging in daddy's closet were from forty years prior - no fashion sense whatsoever.  On the other hand, mama had a great fashion sense. Even though fashionista was not a word back then, she was definitely the epitome of it. Showing my displeasure to daddy would not have been to my benefit so silently,  I suffered embarrassment and hoped that my formal dress would distract from my black loafers.  That was going to be a little impossible ascending the stairs to the stage, which seemed to rise forever.  With no other options, I had to smile and bear it.  
Homecoming night, they chauffeured us to an illuminated football field.  Since mama took me shopping for this one, I was pleased with my outfit.  
To this day, it's mind-boggling that the classes voted for me.  I remember seeing Sherry's face and the biggest smile radiating from it when the announcement came. I can't say it was a dream come true because I never dreamed of it. However, it was a rewarding experience and a pleasant memory in spite of the 'walk of shame' down the aisle in loafers. 
In life, we will experience many 'walks of shame' with many regrets - wishing that we could rewind and start over.  The good news is when we accept Jesus as our personal Lord and Savior, we can start fresh and new.  He experienced the greatest 'walk of shame', 'The Via Dolorosa' - the painful way.  His grief was the most painful and shameful of all as he struggled through on the street in Jerusalem - carrying his cross for his crucifixion.  He was hung up for our hang ups.    
Isaiah 54:4 Do not fear, for you will not be ashamed; Neither be disgraced, for you will not be put to shame; For you will forget the shame of your youth, And will not remember the reproach of your widowhood anymore.
We may not always completely forget the embarrassing moments whether minor mishaps or major sinful regrets; we still have the covering of the Lord who casts our past away from us when we throw our lives at his feet.  He suffered shame, so we don't have to.
Sherry and I reconnected the year my daughter passed in 2015.  She found me and was very comforting - even more so when I learned that she met my daughter, KaShanta when she worked as a beauty consultant at the mall while attending college.   I never knew that.  Before passing, she started
The KaShanta Sims Foundation
 which will help cancer victims look and feel beautiful in spite of their diagnosis.  
My classmate is just as beautiful today - inside and outside - always smiling - speaking an encouraging word.  She is a fulfillment of the scripture.  In my estimation, she so deserved to be the winner, but she preferred me over herself.  I'm still humbled by the experience.  I felt so undeserving of the gift that was so freely given to me.   
What a wonderful world it would be if we all adopted the attitude of Romans 12:10 Be kindly affectionate to one another with brotherly love, in honor giving preference to one another.  
That is exactly what Jesus did.  He preferred our freedom over his agony so much so that he laid down his life so that we could pick ours up.
An unfamiliar long distance number rang at our house this morning. On the other end was an apologetic manager, who gently approached me regarding an unfortunate incident that took place revolving around our now deceased daughter, KaShanta.  It happened on the morning of the day she passed.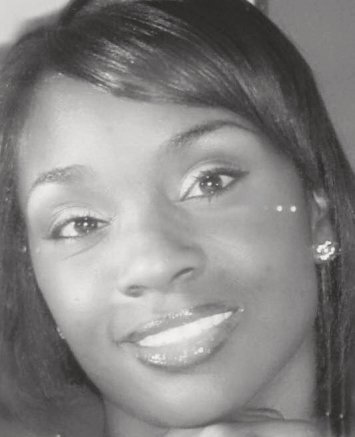 I knew on June 11, 2015 that it would be an inevitable trek down 'forgive them lane' so I did - by faith. Periodically, I would be tormented by reliving the incident and being unable to suppress it.  Retreating to my prayer closet in worship and praise would lift me up for a season.  However, my inner conflict continued unresolved. Another two months would go by and I would be confronted with it yet again.  
Finally, on February 11, 2016, I started writing a letter in hopes that it would act as a systemic cleansing for me and I would no longer be haunted by this ghost of my past - figuratively speaking.  At the time, I was unaware that it had been exactly eight months since KaShanta's death.  That unveiling came after the letter was sent. I believe numbers are of significance to God.  On numerous occasions, He has used them to confirm and reveal things to me.  According to my studies, the number eight is for new beginnings.  It was definitely indicative of a new beginning for me.
The director, of the same company, called an hour after the manager did to apologize for the agony that our family was experiencing.  There is really nothing that they can say that will change anything, but at least, they showed genuine concern, which spoke volumes to me.  
Last week, I was gathering information for The KaShanta Sims Foundation, a 501(c)3 organization, when I heard the Spirit of the Lord say, "Forgive!"  I stopped typing, repeated the word, "Forgive" and said, "Yes, Lord, I do".  At the time, I wasn't aware that he was not speaking of forgiving others, but of forgiving myself.  
Many pray according to Matthew 6:12 without understanding what it means. We are really telling the Lord not to forgive us if we don't forgive those who wronged us.  No one has ever suffered the things that Jesus did in His body, soul and spirit - at the hand of men.  Yet, He humbled himself, forgave His creation, and prayed for them.  As the greatest example who ever walked on the planet, inhabited the heavens, or descended to the depths of the earth, He has earned the right to tell us to do as he has done.  
Forgiving does not mean that you will forget everything.  Nor does it mean that you now have to become bosom buddies with the perpetrator.  It does mean that you will be set free.  When you hold unforgiveness in your heart, ironically, you become the prisoner.  Furthermore, when you forgive, you set yourself free. 
I thought I had forgiven all who injured my daughter and myself.  Nonetheless, I found out today that I was holding myself captive with.  I was so overcome with guilt, shame, and regret that I did not realize that I blamed myself for several things that happened - many of which were really beyond my control.  
The Lord has such a sense of humor and wanted so much for me to be free that He even showed me a picture of KaShanta doing something silly that only her sister, daughters, and I could appreciate because we have all been targets of her practical joke.  Once clarified, I realized she would never have wanted me to be tortured by the past - no matter what.  I started laughing - all by myself.  In my minds eye, I saw her smiling face and her action as she was accustomed to doing.  Later I shared it with her sister, Milia, who agreed with me about the conclusion that I finally arrived at. We took turns crying and then laughing together - giving ourselves permission to be human beings.
Included in our daughter's obituary was a poem she penned.  The last line reads, "My morning is finally here".  Indeed, her struggle with HER2 triple negative breast cancer was over at age 38.  She is free from all torment that was ever inflicted on her - be it mental anguish or physical trauma.  Today, I can say, "I forgive myself. My morning is finally here"!  
Psalm 30:5
  ...Weeping may endure for a night, But joy 
comes
 in the morning.
It's okay to forgive yourself.
"Forgiveness is not an emotion. It is a choice. If we choose not to forgive, we are the ones in bondage."  Bishop Ken Sims

I am reminded of what a child said when he prayed, "Forgive us our trash baskets as we forgive those who put trash in our baskets."  I laughed so hard when I read that - knowing, of course, that the child thought adults were saying trash baskets when they said trespasses. But wasn't that appropriate? 
Matthew 6:12 "Forgive us our trespasses as we forgive those who trespass against us".
In essence, when we pray the above verse, we are telling the Lord to only forgive us when we forgive those who wronged us. 

Some people have a lot more garbage to dispose of than others.  Little or much, the Lord has made provision for us to free ourselves by utilizing His word. 
I John 1:9

If we confess our sins, he is faithful and just to forgive us our sins, and to cleanse us from all unrighteousness.



Forgiving is not always an easy thing to do, but it is vitally important that we do so for our on health - both spiritually and physically.   Jesus taught us how to do so before the cross, on the cross and even after the cross.  No other person has ever suffered the things that Jesus endured on our behalf.  On the cross, He asked His Father to forgive those who crucified him for He perceived that they did not really understand what they were doing or who they were now indebted to.  He humbled Himself and allowed His own creation to crucify Him.  We often say that we want to be like Jesus and we mean well.  Frequently, we find that it is easier said than done.  Even so, the grace necessary to be victorious has already been provided.  As previously stated, forgiveness begins with a choice.  Mine!  Yours!  It is a mental ascent of our soul, but more importantly a matter of the heart - our spirit.  When we make the confession, God accommodates us with the strength that only He can give. 
Forgive!  It's not a suggestion.  It is a command.
/