Shopping Cart
Your Cart is Empty
There was an error with PayPal
Click here to try again
Thank you for your business!
You should be receiving an order confirmation from Paypal shortly.
Exit Shopping Cart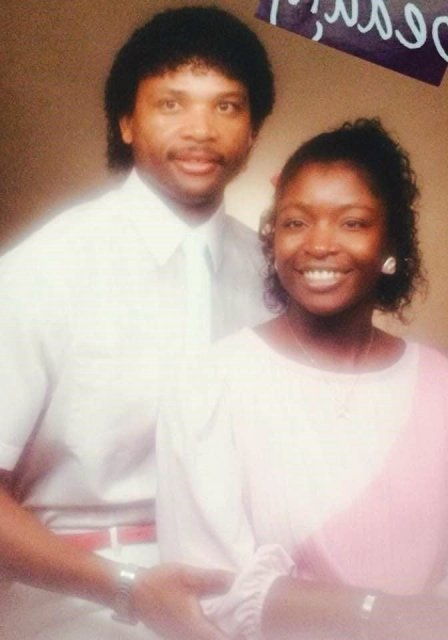 I watched the movie "Breakthrough" with friends. I saw so much of myself in this mother. However, it was my husband, Bishop Kenneth, that I was standing in faith for--against all the odds. We frequented hospitals every year from November 1989 to January 2015 when Ken decided--no more. Parts of the movie were so emotional (nothing new for me).  Since we saw so many more miracles before my husband passed, someday, I will write a sequel to my book, "Eyewitnessed, Believe What You Cannot See."  Somewhere in between that, I have to finish KaShanta's book, Ken's sequel to "Solomon"... Daddy was correct. I should have been born triplets. LOL!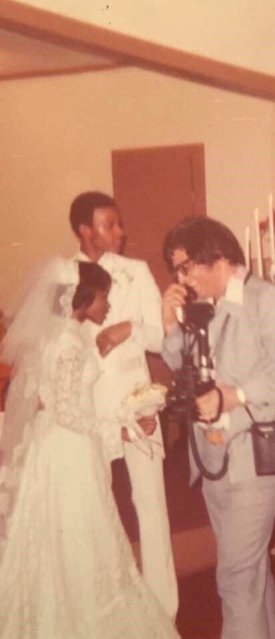 July 31st is our wedding anniversary. We would have been together for a total of forty-eight years. Our bond became so strong, we could complete each other's sentences and sometimes speak one another's mind. We even dreamed the same dreams sometimes and once at the same time. We went through hell and the floods.  Several times as Ken was dying (just like in this movie),  he would hear my voice and fight--always came back.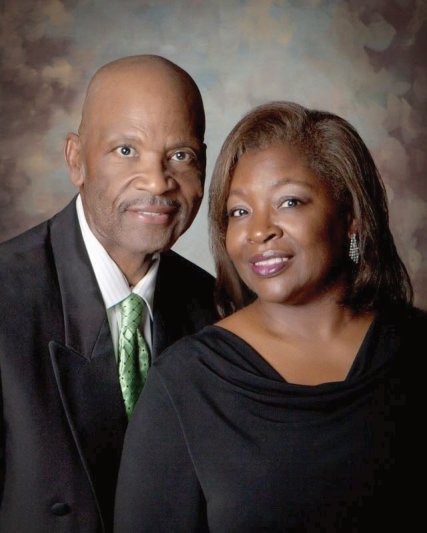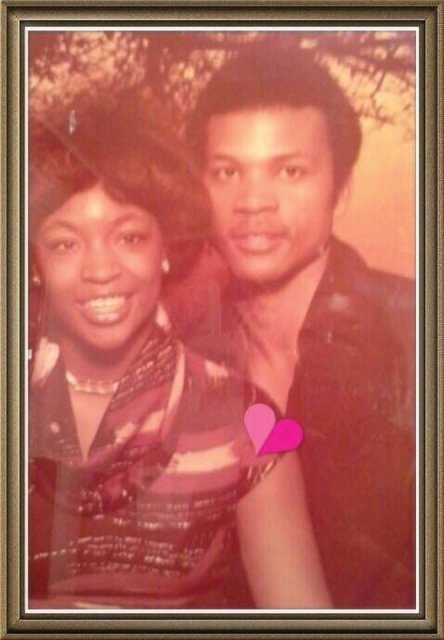 The Friday before his passing, he called our remaining three children and told them that he wanted me to go to Hollywood as scheduled and wanted them to support me. He understood all to well that God has a purpose for it, but he also knew I was hesitant about leaving him. I'm convinced that was another reason he wanted to be in the presence of the Lord so quickly. He was placed on hospice on a Friday and left earth the following Tuesday. He was funny during those days, told all of us what he wanted us to do at his service, etc. He instructed me to sing, 'Going Up Yonder'! It was my first time, but I did it. One day, I'm going up yonder too, but we will all be coming back to reign on the new earth with Jesus. That's my comfort. I guess I'm chatty because of our approaching anniversary. I will celebrate it!
Memories from one of my journals in 2010!
Philippians 3:12
 Not that I have already obtained it [this goal of being Christlike] or have already been made perfect, but I actively press on so that I may take hold of that [perfection] for which Christ Jesus took hold of me and made me His own.
                                         (1956-2018)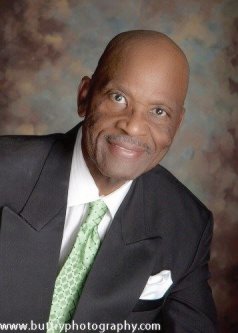 Bishop Sims is now resting in the presence of the Lord.  In 2009, he had open-heart surgery.  His heart was still strong, but he had  leaky heart valves, both the mitral and tricuspid, which caused much of the blood to flow in the opposite direction.  It drained him of his energy and caused other problems.  The surgeon was able to repair it.
I Had a Dream
Before we left for Oklahoma City, I had a dream.  Danger pursued me, but I was determined that it would not catch me nor overtake me.  I ran faster than humanly possible, and pretty soon, I was in the air - defying gravity, flying above it all.  I zoomed over the enemy and beyond his reach - high above every threat of danger.  I felt free and relaxed and began to enjoy the sensational experience and thanked God for his divine protection.  What a breathtaking sight it was!  Although it was dark, there were lights everywhere in the city: the valleys, mountains, crevices, etc.  I never wanted to come down. 
When I woke up, I knew that we would have some dark times in the city, but the dream signified that we would rise above it all.  We did defy gravity in a spiritual sense.  
It was revealed to me that the body of Christ all over the nation was praying for us – they were those lights.  I felt so undergirded.  My husband shared this message:
"Thank you for your consistencies in prayer for my wife and me in our trying times.  God did most certainly bare me up on eagles wings during this dark hour of my life.  I felt the converging of the body of Jesus like I've never felt it before.  The mountains of denominations locked hands, and nothing else mattered but the will of our heavenly Father.  God is so perfect!" ~Bishop Ken Sims (2010) 
Isaiah 40:31 
But they that wait upon the Lord shall renew their strength; they shall mount up with wings like eagles; they shall run and not be weary, and they shall walk and not faint.  
The Lord reminded me that no matter what, I have to take the heavenly viewpoint instead of the earthly perspective, for we are seated in celestial places in Christ Jesus.  
Determined that we would not miss our assignments at the hospital, I ministered every day - sometimes for hours and even while in CCU with my husband.  It took two days for some of the side effects from medications to wear off, but when it did, he ministered to nurses when his pain level was off the charts.  He spoke slowly and quietly.  One nurse sat beside him for an hour and went to tell her friends.  Her actions reminded me of the Samaritan at the well.  Three more came in, so we continued to minister for thirty more minutes. 
Being hospitalized had many spiritual rewards.  My mind is indelibly marked by an experience with a woman named Jamie, who's mother was having heart surgery at the same time as my husband, Ken.  Her lungs were failing.  Jamie had been looking for me for four days and started crying when she found me.  Her mother's condition worsened, and she stopped breathing. 
Chaplains were available; however, she grabbed my hand and took me to her mom to pray for her.  I felt honored to be the Lord's instrument.  Many were watching for the outcome.  Fortunately, I was able to continue building on the faith foundation that began four days earlier while in the waiting room.  I magnified the Lord by sharing some of our many testimonies.  Initially, her mother, Ms. Kathy, was not aware of anything, but when I started softly singing about the name of Jesus, she could not be still.  Jamie was thrilled.  We were at the heart hospital for ten days; Ms. Kathy continued to improve each day.
It was a hard fight to get clear of here.  This time was very challenging and demanding on our bodies, minds, and spirits.  Never-the-less, we stood and we overcame by the blood of the Lamb and the word of our testimony. 
He is Jehovah Rapha, the Lord who heals us!
Whether you have a physical heart problem as Bishop Sims did or if you have spiritual heart issues, you need a surgeon.  If our hearts are uncircumcised, we too have leaky valves and are unable to love and forgive like Jesus.  The lives we lead flow in the opposite direction of God's preference for us.  We are drained of energy and are frequently faced with insurmountable problems.  
Jesus is the surgeon who will repair, renew, and remake your heart.  He will circumcise your heart so that you can be in covenant with him - he helps us to cut away the works of the flesh.  If you allow him, he will give you a clean heart so that you can serve him.  
2 Corinthians 5:17 
 Therefore if any person is [ingrafted] in Christ (the Messiah) he is a new creation (a new creature altogether); the old [previous moral and spiritual condition] has passed away. Behold, the fresh and new has come!
It's time to press the reset button.  
While in a program on my computer, an error message flashed, "An unexpected lapse of attention!"  Lapse can refer to a passage of time, memory failure, collapse, or even an error in judgement.  I was pressing the back button in an attempt to take the program backwards at the same time that it was trying to move forward.  Therefore, I had to reset it and start completely over.  Pause and think about that.
Our Father in heaven desires to advance and expand us.  Expansion is the word that He gave me on December 21, 2017.  It is my theme for 2018.  He blesses us to be a blessing to others.  
Romans 8:1 declares, There is therefore now no condemnation to those who are in Christ Jesus, who do not walk according to the flesh, but according to the Spirit.  We can't move forward if we are weighted down.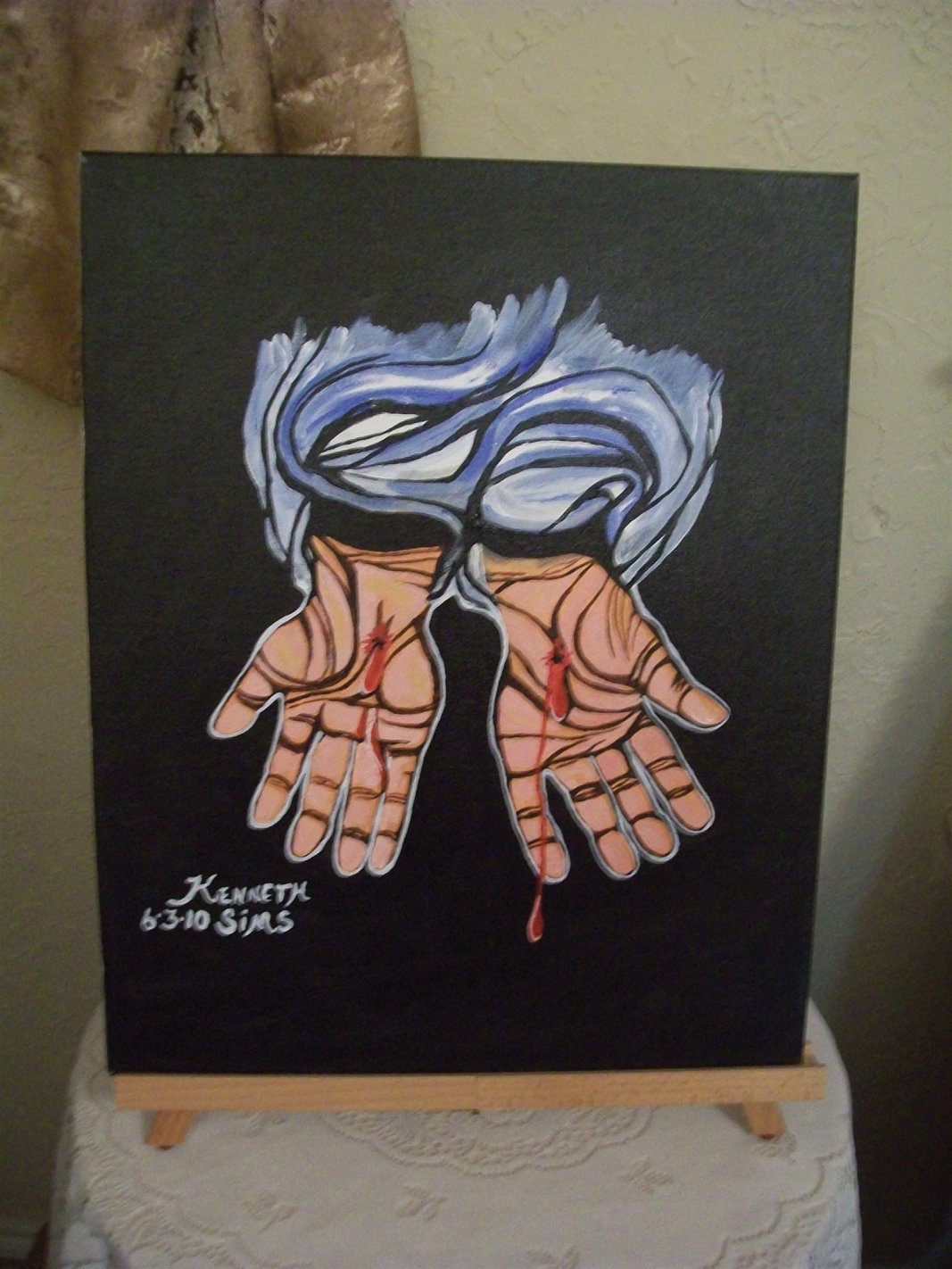 Jesus has made it possible for us to move forward.  He pressed the reset button when he died on the cross of Calvary in our stead.  His resurrection gives us another chance.  
Satan comes to steal, kill and destroy every aspect of your life, but the son of God has come to give you zoe (abundant) life.  Take it!  This is a perfect time to start anew.  
I had a dream on January 8, 2018 that ministered to me so I will share it with you here.  Please understand that God does nothing by accident.  He places emphasis on numbers, days, and times because He is the author of them.  However, I don't get into the world's system of numerology.  Remember that the devil tries to copy everything that God does and perverts it.  That being said, the very fact that my dream took place on the eight day of 2018 was significant,  "Why?" you might ask.  Some biblical meanings of the number 8 is NEW BEGINNING, RESURRECTION, and REGENERATION. 
When I awoke that morning, the Spirit of the Lord spoke to my heart saying, "Living waters can't flow through clogged pipes. Release forgiveness because unforgiveness will make you its hostage."  
Jesus said in
 John 7:38, "
He that believeth on me, as the scripture hath said, out of his belly shall flow rivers of living water."  Rivers of living water can't flow through clogged pipes.  Clogged Pipes are still pipes but are useless if the water necessary to sustain life is unable to run through them.  
In my dream an old man finally apologized to a young woman that he wronged many years ago.  I, actually, know both of them.  Her unwillingness to forgive resulted in a sad countenance, melancholy life, and vulnerability to the adversary's continous tactics against her.  It wasn't so much that she did not want to forgive; she was just still very hurt and found it hard to do so.  The old man had taken advantage of her naivete'.  It was obvious to me that she also needed to forgive herself.  
The question on the floor is, how do we forgive?  You have to confess it with your mouth by saying, "I forgive you for hurting me."  Sometimes it's just that simple.  Other times, you will have to confess it often just to believe it.  Faith comes by hearing.  Eventually, you will be able to say it because it will be true in your heart.  If the scar remains, you will no longer feel wounded.  
Even if the person you need to forgive is you, do so.  The Holy Spirit also spoke to me these words:  "Don't hold grudges. If you hold a grudge, the grudge will hold you - making you its captive."  Unforgiveness makes you susceptible to sickness and disease in your total man.   
The word of God in 1 John 1:9 states, If we confess our sins, He is faithful and just to forgive us our sins and to cleanse us from all unrighteousness. 
Jesus came to reset us.  He led CAPTIVITY CAPTIVE so you can be FREE from everything that thwarts your progress.  Since He paid your ransom, accept your gift.  It's up to you to go free.  
2018 is an opportunity to begin again.  The past is called the past for a reason.  Leave those things that bind you, and every weight that so easily besets you,  buried in the past.  
The unexpected lapse of attention is on our part, not His.  Nevertheless, He restores our soul.  So flush out the clogged pipes!  Press the reset button!  Move forward!  Advance the Kingdom of God!  He has given you gifts to complete His purpose for you.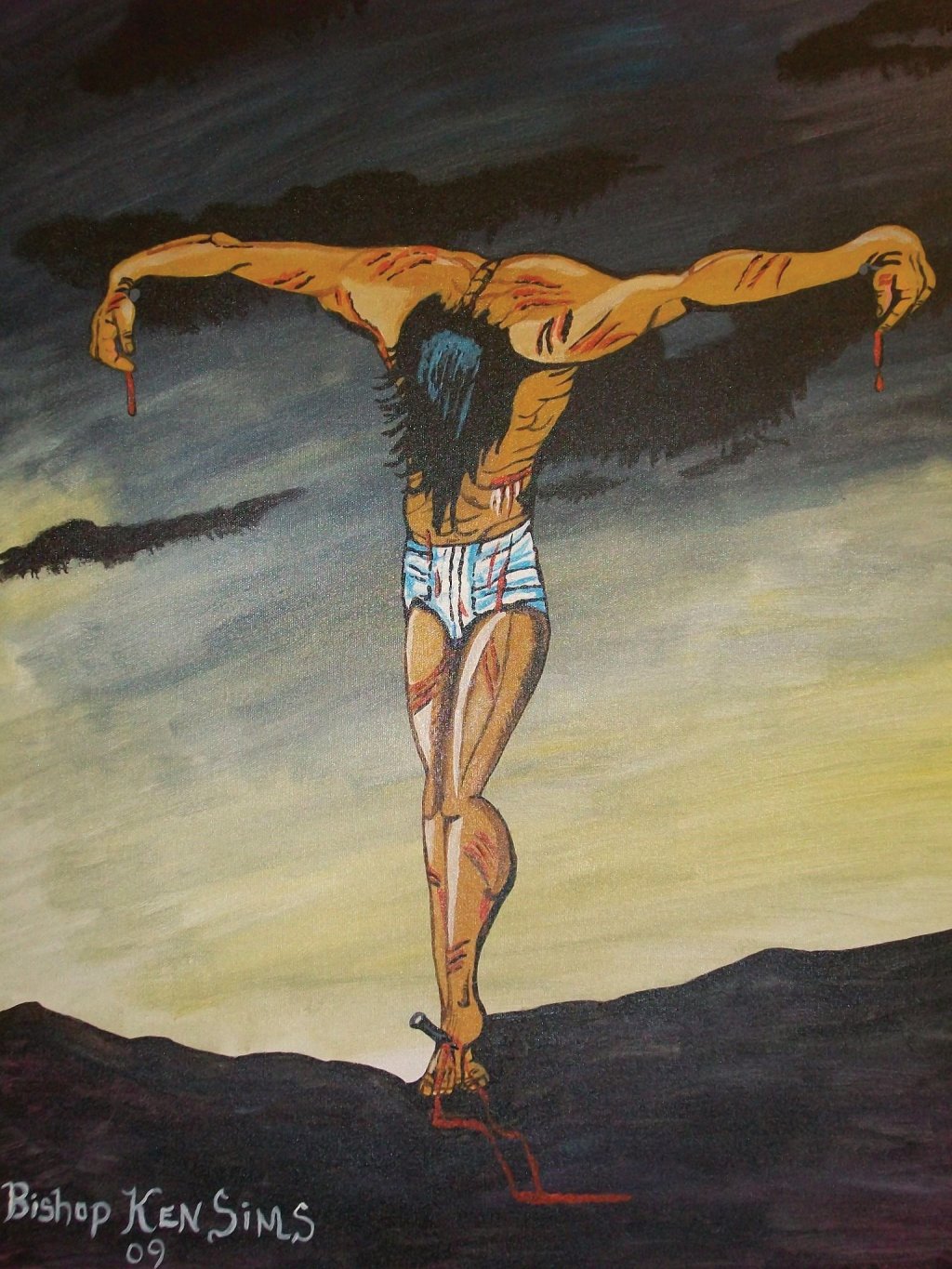 Philippians 2:3 Let nothing be done through selfish ambition or conceit, but in lowliness of mind let each esteem others better than himself.
Seeing pictures of my granddaughter's prom last night stirred up memories from forty-eight years ago when I was in the sixth grade.  Middleton Attendance Center was an all black school comprised of first thru twelfth graders - massive.   Each year, every grade level voted for a princess with a twelfth grader as the reigning queen.  I voted for my friend, Sherry, because she was clearly the most beautiful girl in all of elementary with locks that hung magnificently down her back, shiny white teeth, pleasant smile enhanced by dimples to live for - always dressed nicely. Did I say she was also one of the most brilliant?  
To my surprise, Sherry voted for me and so did, apparently, most of our classmates because I won.  SHOCK and AWE - for real!  I had no expectations - was not even in the running.  How could they make a terrible mistake like that?  I was a keen student but in my opinion, not even pretty. Honestly, I was rather homely looking.  My mother dressed me nicely, but bless her heart; she could not do hair - that didn't help. She was so horrible at it that I started doing it myself in fourth grade - at nine years of age.  LOL!  It still looked terrible but was an improvement and got better over time.  
In a special school assembly, the winners were all escorted to the stage wearing our glamorous gowns, long white gloves  - arms resting on the arms of our escort.  For this special ocassion, my parents took me to the salon to get my hair done, but mama, unfortunately, allowed daddy to take me shopping for my shoes.  I'm not sure what possessed her to do that.  I could not believe my eyes. Daddy bought me penny loafers.  Who does that?  PENNY LOAFERS - to wear with my elegant teal gown that mama bought.  The two of them were total opposites.  The suits hanging in daddy's closet were from forty years prior - no fashion sense whatsoever.  On the other hand, mama had a great fashion sense. Even though fashionista was not a word back then, she was definitely the epitome of it. Showing my displeasure to daddy would not have been to my benefit so silently,  I suffered embarrassment and hoped that my formal dress would distract from my black loafers.  That was going to be a little impossible ascending the stairs to the stage, which seemed to rise forever.  With no other options, I had to smile and bear it.  
Homecoming night, they chauffeured us to an illuminated football field.  Since mama took me shopping for this one, I was pleased with my outfit.  
To this day, it's mind-boggling that the classes voted for me.  I remember seeing Sherry's face and the biggest smile radiating from it when the announcement came. I can't say it was a dream come true because I never dreamed of it. However, it was a rewarding experience and a pleasant memory in spite of the 'walk of shame' down the aisle in loafers. 
In life, we will experience many 'walks of shame' with many regrets - wishing that we could rewind and start over.  The good news is when we accept Jesus as our personal Lord and Savior, we can start fresh and new.  He experienced the greatest 'walk of shame', 'The Via Dolorosa' - the painful way.  His grief was the most painful and shameful of all as he struggled through on the street in Jerusalem - carrying his cross for his crucifixion.  He was hung up for our hang ups.    
Isaiah 54:4 Do not fear, for you will not be ashamed; Neither be disgraced, for you will not be put to shame; For you will forget the shame of your youth, And will not remember the reproach of your widowhood anymore.
We may not always completely forget the embarrassing moments whether minor mishaps or major sinful regrets; we still have the covering of the Lord who casts our past away from us when we throw our lives at his feet.  He suffered shame, so we don't have to.
Sherry and I reconnected the year my daughter passed in 2015.  She found me and was very comforting - even more so when I learned that she met my daughter, KaShanta when she worked as a beauty consultant at the mall while attending college.   I never knew that.  Before passing, she started
The KaShanta Sims Foundation
 which will help cancer victims look and feel beautiful in spite of their diagnosis.  
My classmate is just as beautiful today - inside and outside - always smiling - speaking an encouraging word.  She is a fulfillment of the scripture.  In my estimation, she so deserved to be the winner, but she preferred me over herself.  I'm still humbled by the experience.  I felt so undeserving of the gift that was so freely given to me.   
What a wonderful world it would be if we all adopted the attitude of Romans 12:10 Be kindly affectionate to one another with brotherly love, in honor giving preference to one another.  
That is exactly what Jesus did.  He preferred our freedom over his agony so much so that he laid down his life so that we could pick ours up.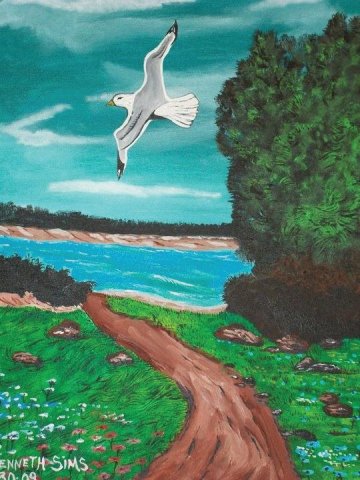 PEACE!  Jesus declared that the kingdom of God is at hand, meaning here with us now.  It has arrived.  Jesus (the second Adam) ushered the kingdom of God to earth once again -- righteousness, peace and joy in the Holy Ghost.  We know that the Father is absolutely soverign and that Jesus is the King of Kings (us).  Every king has  
subjects
 - under his authority and control.  As such, we owe allegiance to Jesus as our supreme ruler.  We are the Royal Loyals in his domain.  Loyal subjects seek to bring pleasure to their ruler.  
Matthew 6:33, "But seek ye first the Kingdom of God and his righteousness and all these things shall be added unto you."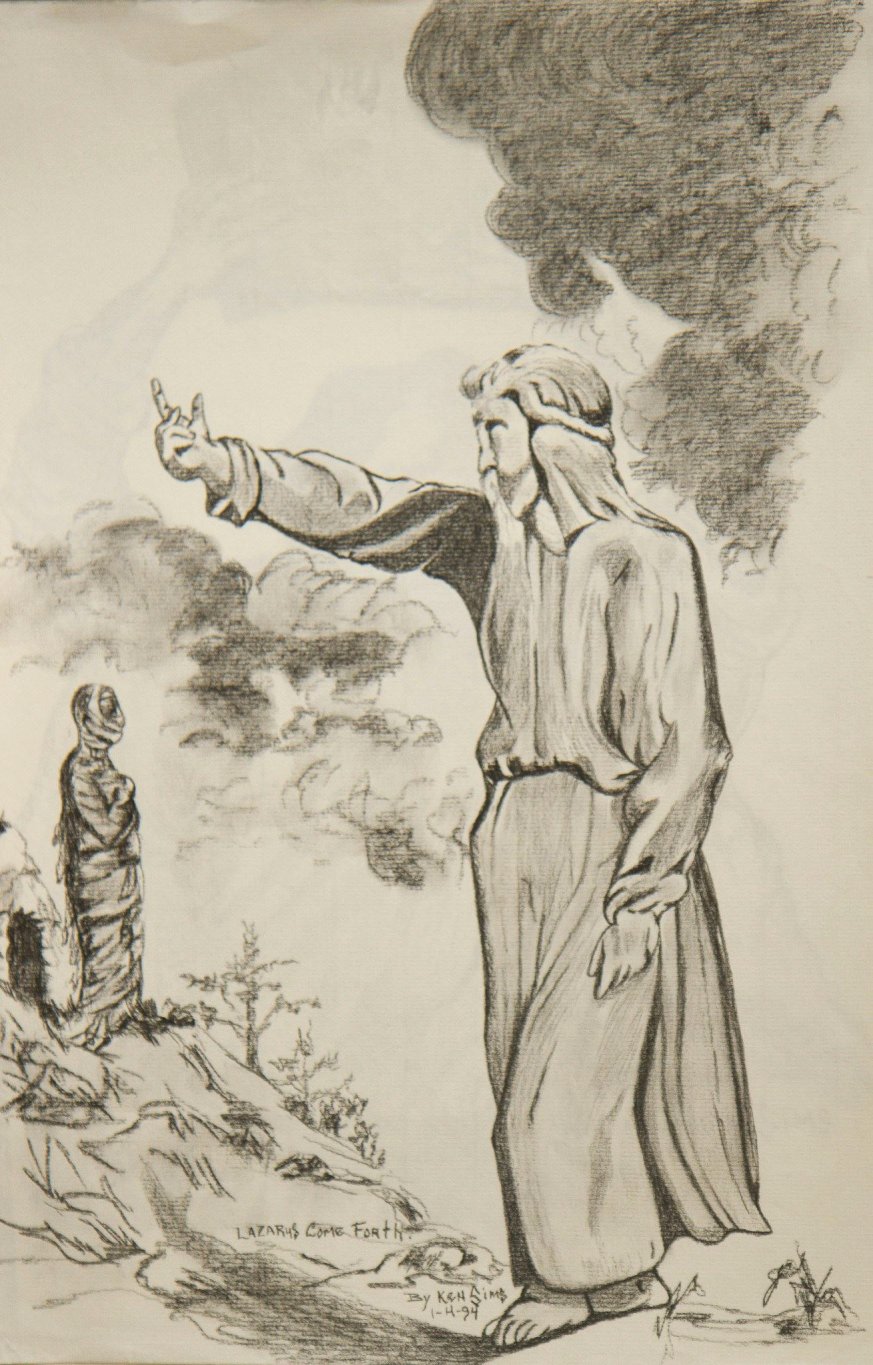 Seek God!!  Seek means to pursue or be pre-occupied with.  We have to pursue submission.  In Matthew 6:33, the word seek in the Hebrew means 'WORSHIP'.  Wow!  Seek means to worship God.  Let me say it backwards, Wow!   Oftentimes we are guilty of seeking the things of God (what's in His hands) as opposed to seeking the face of God and what's in His heart.  
The Difference between Religion and the Kingdom
Religion seeks the things of God.  Religion is often manifest in rituals - on the outside.  It is a substitute for the Kingdom.  In direct contrast, the Kingdom is on the inside.  It's really not necessary to seek things when we are heirs in His Kingdom, because really all things (from basic necessities to prosperity) are inherent.  Our Master didn't even say pray for it, though we often do.  He said it would be added as a result of our seeking first the Kingdom.       
We are thus ambassadors or Servant Leaders, if you will.  What is an ambassador?  An official agent with a special mission.  An Ambassador is the highest ranking diplomatic representative appointed by a government to represent that government in another country.  We are in this world but not of it.  We are in heavenly places in Christ according to Ephesians 1:3. 
Scripture also states in Isaiah 58:14, Then shalt thou delight (delight - to submit to God and be happy about it) thyself in the Lord; and I will cause thee to ride upon the high places of the earth, and feed thee with the heritage of Jacob, thy father; for the mouth of the Lord hath spoken it.  This is a direct result of keeping the fast that God has chosen.  
2 Corinthians 5:20 says, 'Now, then we are ambassadors for Christ"...  If that be the case then we have to preach the Kingdom to all the world as his messengers.  Matthew 9:35, "And Jesus went about all the cities and villages, teaching in their synagogues, and preaching the gospel of the kingdom and healing every sickness and every disease among the people."  We are to go and do likewise.  Mark 16:15, And He said unto them, Go ye into all the world and preach the gospel to every creature.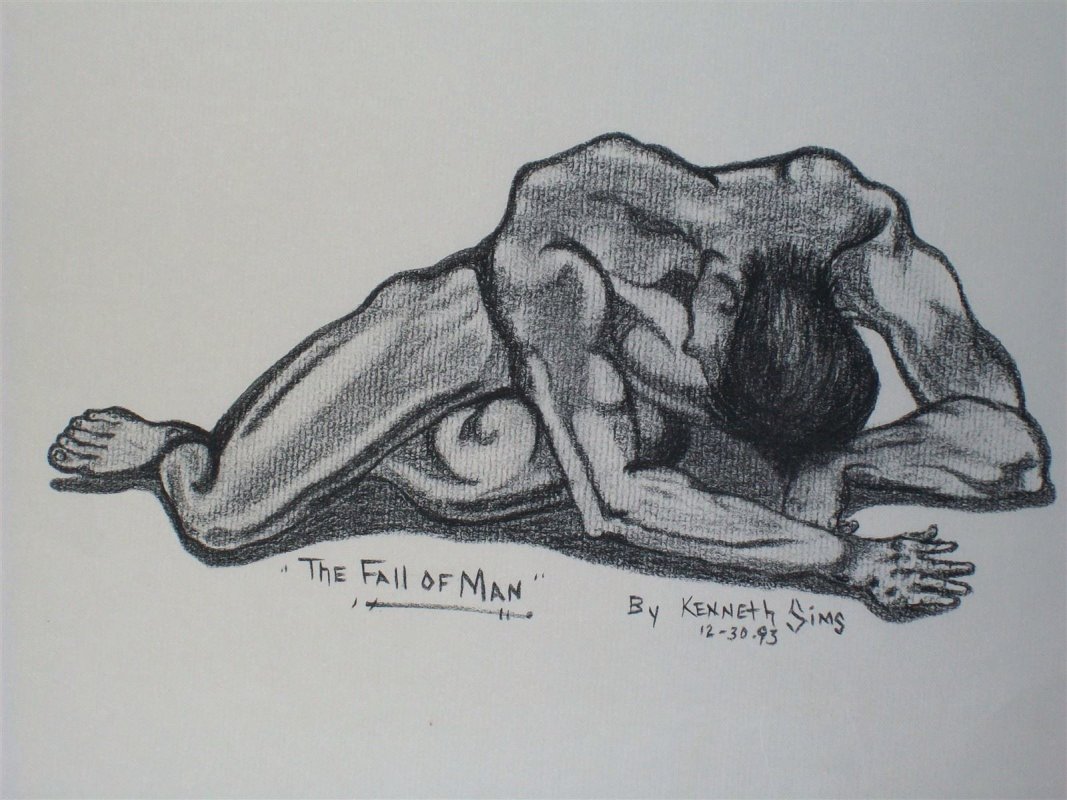 The Spirit of the Lord is upon me, because he hath anointed me to preach the gospel to the poor; he hath sent me to heal the brokenhearted, to preach deliverance to the captives, and recovering of sight to the blind, to set at liberty them that are bruised, To preach the acceptable year of the Lord.  (Luke 4:18-19)   
Righteousness, peace and joy in the Holy Ghost is the good news, the Kingdom of God!  As servant leaders, the most important thing we can do in the earth is preach the gospel to those who are lost and in need of the savior.  Everything that we need is in Him!
Every thing that we see with our natural eyes came from a realm that we cannot normally see into.  There are things about the spirit world that we would rather not acknowledge but that will never make them go away.
If you have ever experienced terror from things that go bump in the night, this broadcast is for you.   This is the third interview that I've had with our dear friend, Rob McConnell, Executive Producer of the 'X'Zone Show, an internationally syndicated program heard around the world.  You will learn how you can gain the victory over these tormenting entities. 
In Him we live, move and have our being! 

The BLITZ is designed to come against our marriages, our families, to destroy our children, our nation, friends and loved ones. It is designed to cripple the unity in the body of Christ and to stop the advancement of the Kingdom of God on this planet. 
So what is the blitz?  Adolf Hitler used the term blitz, which means 
relentless attacking and bombardment
.  Hitler's Luftwaffe, a generic German term for an air force, bombed London in World War II.  It was one of the most tenacious, most advanced, and most battle-experienced air forces in the world.  Although, the aircraft that were to serve in the 
Luftwaffe
 were technically superior to that of most nations, Winston Churchill encouraged the citizens of London to make it their finest hour.  They endured and survived Hitler's onslaught.

Football is another arena where the term blitz is used.  It means to rush the quarter- back and put pressure on him - to crush him.  This technique involves several defensive players.

Satan has called the BLITZ.  He wants to kill you.  His purpose is to stop the mandate that God has assigned to you.  He's bent on destroying as many souls as he can.   Get ready believers, the pressure is coming - stronger.  We must be devoted to both resisting and preventing aggression.  


JOHN 10:10 The thief does not come except to steal, and to kill, and to destroy. I have come that they may have life, and that they may have it more abundantly.

Idle believers pose no threat to the devil.  Actually, he has a fetish for lukewarm Christians and enjoys toying and manipulating them.  When one is lukewarm, he knows they are not serious enough to suggest a threat to him, because they are too involved with the world, the lust of the flesh and the pride of life.  Many will suffer because they were unprepared.

Ephesians 6:13 Therefore take up the whole armor of God, that you may be able to withstand in the evil day, and having done all, to stand.


14 Stand therefore, having girded your waist with truth, having put on the breastplate of righteousness…

The Word of God tells us to stand; having done all, 'STAND'.  It's time to make a solid front - one that cannot be breached.  We must lock arms.  Lock and load regardless of our denominational backgrounds.  Satan has monopolized division in the body, and has succeeded in the art of divide and conquer.  To break this yoke, we must sound the alarm.  The trumpet must be heard in the Church.  The world is asleep in the dark.  Leaders must fall on their faces before God.  Christians must awake in the light.  Let us make this our finest hour!
"Forgiveness is not an emotion. It is a choice. If we choose not to forgive, we are the ones in bondage."  Bishop Ken Sims

I am reminded of what a child said when he prayed, "Forgive us our trash baskets as we forgive those who put trash in our baskets."  I laughed so hard when I read that - knowing, of course, that the child thought adults were saying trash baskets when they said trespasses. But wasn't that appropriate? 
Matthew 6:12 "Forgive us our trespasses as we forgive those who trespass against us".
In essence, when we pray the above verse, we are telling the Lord to only forgive us when we forgive those who wronged us. 

Some people have a lot more garbage to dispose of than others.  Little or much, the Lord has made provision for us to free ourselves by utilizing His word. 
I John 1:9

If we confess our sins, he is faithful and just to forgive us our sins, and to cleanse us from all unrighteousness.



Forgiving is not always an easy thing to do, but it is vitally important that we do so for our on health - both spiritually and physically.   Jesus taught us how to do so before the cross, on the cross and even after the cross.  No other person has ever suffered the things that Jesus endured on our behalf.  On the cross, He asked His Father to forgive those who crucified him for He perceived that they did not really understand what they were doing or who they were now indebted to.  He humbled Himself and allowed His own creation to crucify Him.  We often say that we want to be like Jesus and we mean well.  Frequently, we find that it is easier said than done.  Even so, the grace necessary to be victorious has already been provided.  As previously stated, forgiveness begins with a choice.  Mine!  Yours!  It is a mental ascent of our soul, but more importantly a matter of the heart - our spirit.  When we make the confession, God accommodates us with the strength that only He can give. 
Forgive!  It's not a suggestion.  It is a command.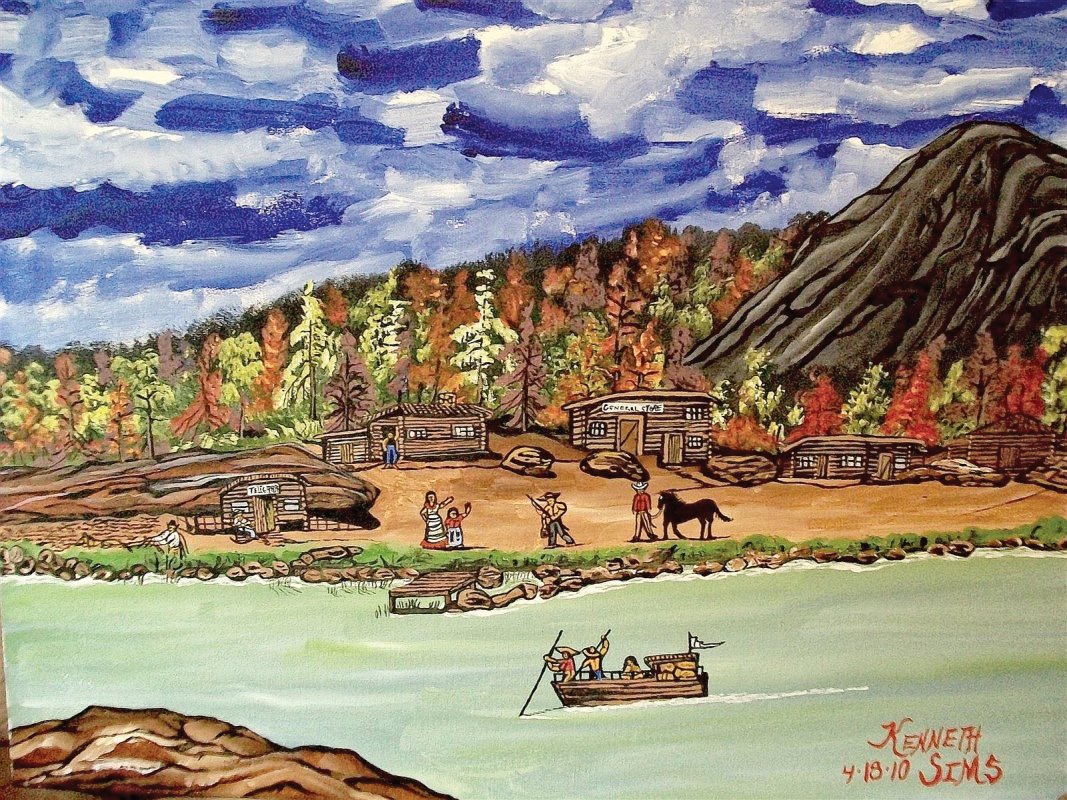 In the twenty-first chapter of St. John, one of Jesus' disciples whose name was Simon Peter, decided to go fishing. His fellow disciples said, "We will go with thee." After toiling all night long, they caught nothing. Jesus called to them from the shore the next morning, "Have you any meat yet?" They answered, "No!" Jesus responded, "Cast the net on the right side of the ship." 
They toiled all night and it profited nothing; but when Jesus showed up the next morning, everything changed.  Psalm 30:5b ...weeping may endure for a night, but joy cometh in the morning.
There are many who are toiling today through a dark season.  Doing the same old thing, the same old way – day in and day out.  Nothing seems to be working.  Jesus' disciples were plagued by the same fate.  Jesus told them to cast their nets on the right side of the boat. When they did, they pulled in 153 fish.  It was supernatural that the net did not break from the heavy load. What happened? They received a fresh word from God.  Obedience to the fresh word resulted in a large fresh catch.
Is that you doing the same thing and expecting different results?  If so, ask the LORD for a revelation. The moment it comes, act upon it.  When Jesus gave his followers a fresh word, they immediately acted upon it.  They received illumination that not only changed the way they fished, it changed their lives. 
Listen for the instructions of Jesus in every endeavor so that you don't spend your time casting effort to the wind.  All of the elements they needed were in place. The water was there. The fish were in the water. They had nets. They had a boat. What they didn't have was a divine word causing a paradigm shift. When God gives you a fresh word, know that the elements are already in place and be prepared to have your life changed also. The word to them wasn't just about fish. It was about their commission.  It was about catching souls for the Kingdom.
My question to you is: Have ye any fish yet?"  If not, do as Jesus instructed, "Cast the net on the right side of the ship." The right side will always result in enormous blessings for the kingdom of God.
JOHN 21:6 And he said unto them, Cast the net on the right side of the ship, and ye shall find. They cast therefore, and now they were not able to draw it for the multitude of fishes.
JOHN 4:34 Jesus saith unto them, "My meat is to do the will of him that sent me, and to finish his work."
JOHN 15:16 Ye have not chosen me, but I have chosen you, and ordained you, that ye should go and bring forth fruit, and that your fruit should remain: that whatsoever ye shall ask of the Father in my name, he may give it you.
(Scriptures from KJV)

/